Guest Artist Lishan AZ, talk and workshop
Posted: February 23, 2018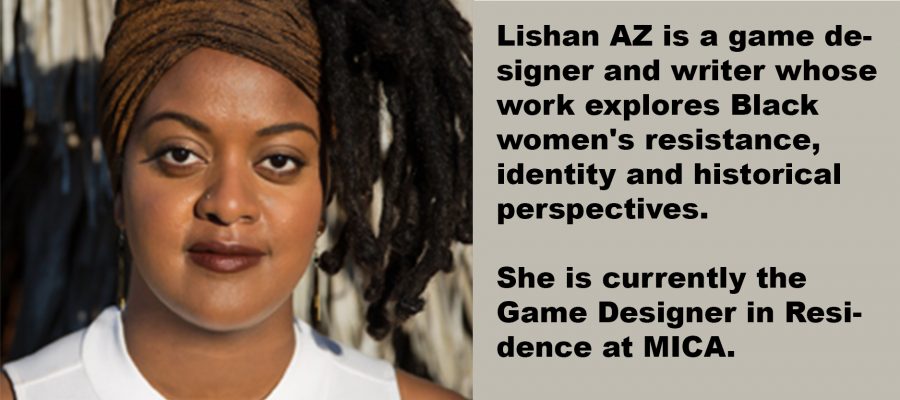 Artist talk: Designing Games to Save Your Own Life, Friday March 2, 7-8:30pm, Mattin/Offit 162.
Hands-On workshop: Make Board Games Celebrating Women, Saturday March 3, 2-5pm in the DMC, Mattin/Offit 226.
Lishan AZ is a game designer and writer who creates experiences that blend digital and non-digital play while inviting players to collaborate in shared spaces. Her work explores Black women's resistance, identity and historical perspectives. Lishan's M.F.A. thesis, Tracking Ida, is an escape room-style alternate reality game about Ida B. Wells' crusade against lynching. Lishan earned an M.F.A. in interactive media and game design from the University of Southern California, and a B.S. in computer science from Columbia University. In 2017, Lishan was selected Forbes 30 under 30 in Gaming.