Interstices
Posted: April 21, 2011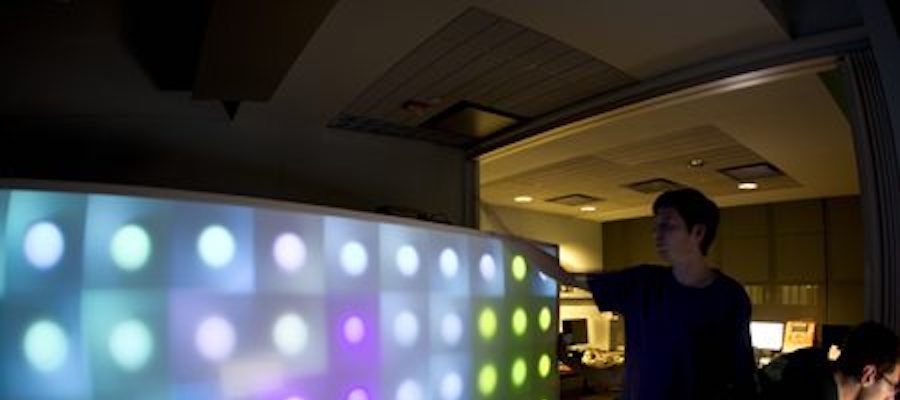 Interstices was a dynamic light installation in the Gillman Tunnel. The installation, which responded to nearby motion and ambient temperature, was conceived and built by Hopkins students and staff. This interdisciplinary multimedia project brought together artists and programmers, hardware and software.
The electronic components of the piece include 128 RGB LEDs, nearly 2,000 ft of stranded 20-gauge wire, one DisplayDuino and two LEDMatrix reprogrammable microcontroller boards from MondoMatrix.com, several proximity sensors and one temperature sensor. The physical frame and housing are built from wood, plexiglass, pvc, and corrugated plastic.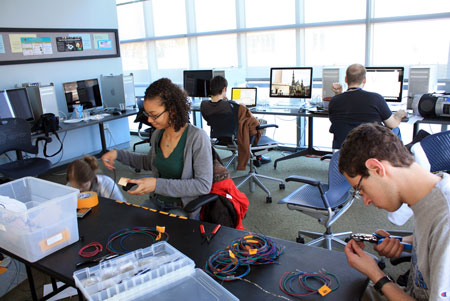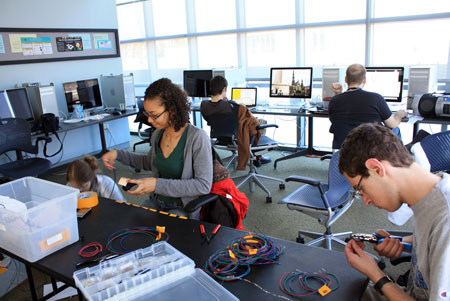 This project required a wide range of skill sets, including visual design, project planning, soldering, crimping, carpentry, interaction design, programming, debugging and structural design. In addition to a core group of JHU students and staff, a handful of outside experts were brought in to help guide the build and design process.
Funding for the project was made available through the DMC's Creative Use of Technology Grant which is generously supported by an endowment from the Fenster Family Fund.
Participating Students:
Louis Minsky, Stephanie Smith, Matthew DelGrosso, Morgan Glaze, Ignatius Perry, Adam Feinstein
Participating Staff:
Milt Reder, Rose Burt, Bonnie Crawford Kotula, Jimmy Roche, Joan Freedman, Deborah Buffalin
Special Thanks To:
JP Flick, Curt Kotula, Sam Burt, Dan Conrad, Mark Huson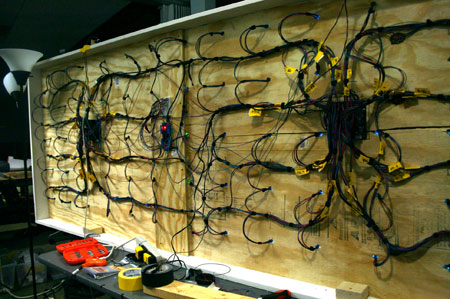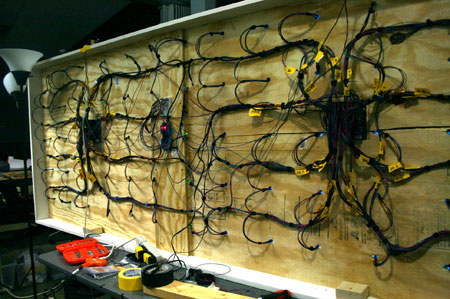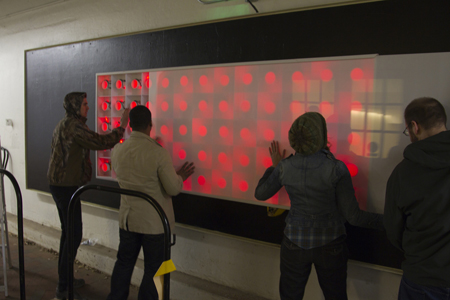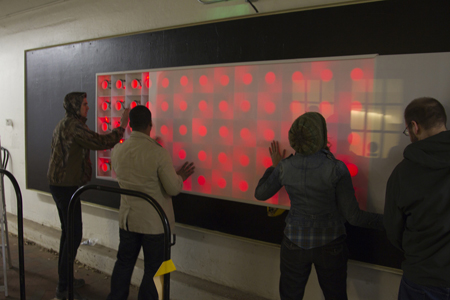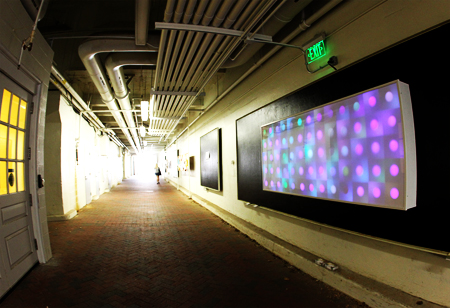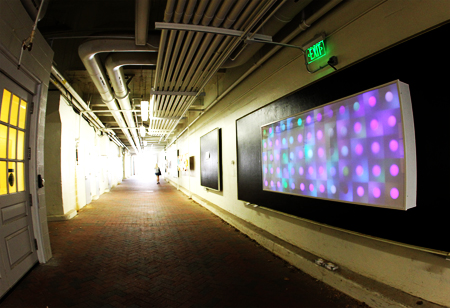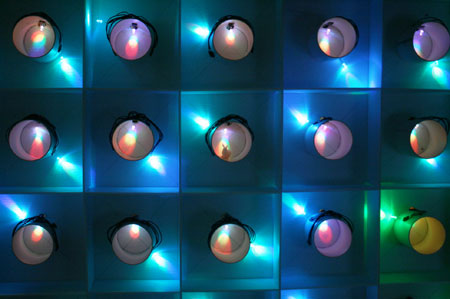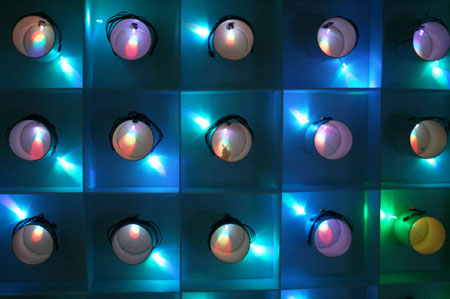 Tags: creative use of technology, digital davinci award, interactive