Jesse Stiles' Automatic Cloudbuster Room
Posted: March 24, 2014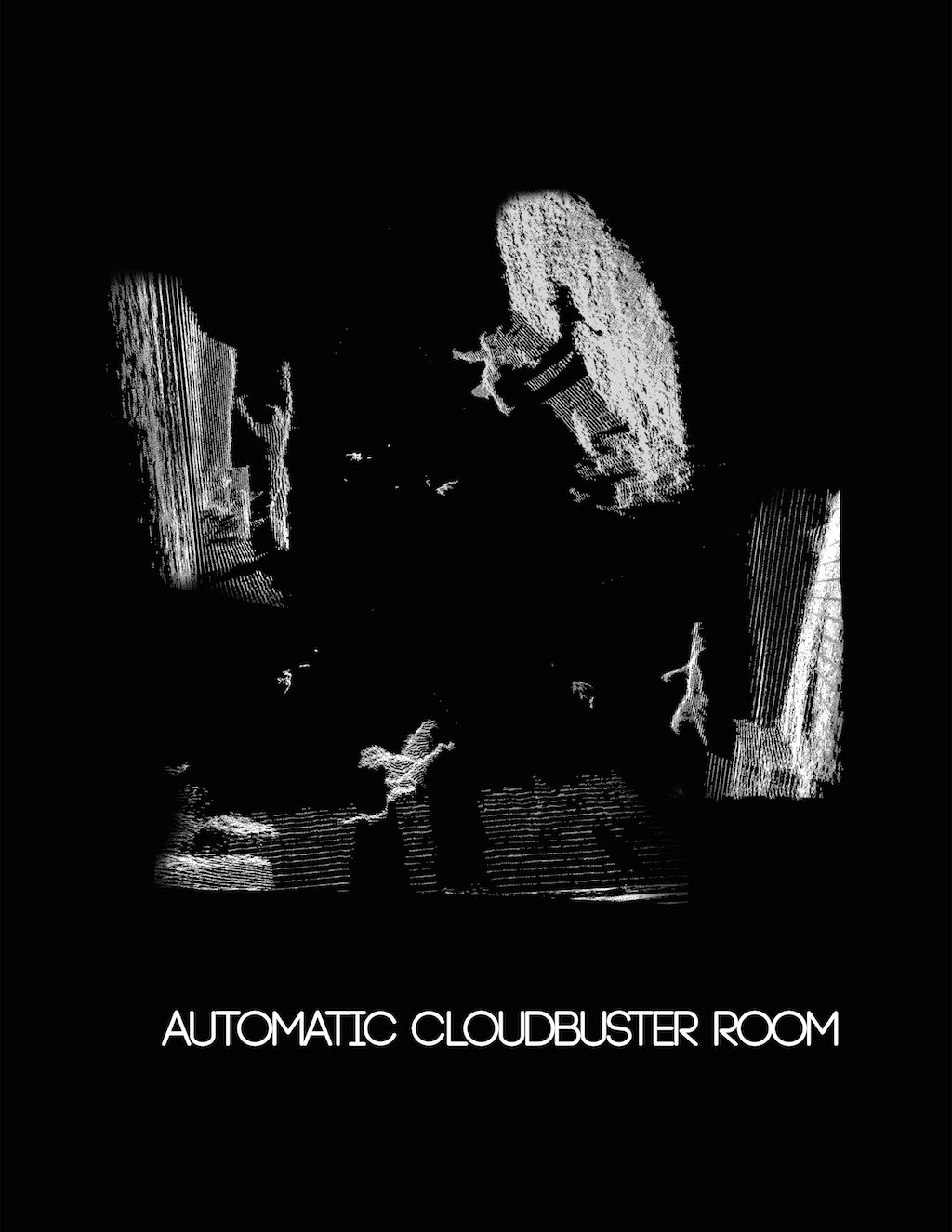 On Fri Apr 18, 2014, electronic artist and musician Jesse Stiles transformed Mattin Center's Jones 101 room into a high-tech hall of mirrors with is interactive video and sound installation entitled Automatic Cloudbuster Room, presented by the JHU Digital Media Center. Stiles designed and conceived of Automatic Cloudbuster Room specifically for this custom installation at the Mattin Center.
Stiles used Kinect cameras, collected and processed sounds, projectors, and programming algorithms to create and project real-time 3 dimensional models of visitors, giving the illusion many projections of multiple moving cameras. The result was something like a high-tech fun house style hall of mirrors, with many large high contrast "reflections" of visitors from multiple perspectives, projected onto giant curtains lining two walls, floor to ceiling. Stiles created an ever-changing and growing soundtrack by collecting samples, field recordings, and electronic music into an original composition which is different each time it is performed (algorithms determine the order, duration, and relationship between the sounds each time it is performed.)
During the day (2pm-6:30pm) viewers visited and interact with the installation. In the evening, (9pm-11pm) DNC presented a music concert with Ami Dang, Little Flowers, Liz Meredith, and Jesse Stiles inside the installation — creating a one-of-a-kind visual and audio performance.
Artist Bios
Jesse Stiles is a new media artist, composer/musician, and designer of electronic instruments. Through the adaptive misuse of emerging digital technologies, Stiles creates works that are entertaining, disorienting, immersive, and transformative. Stiles' performances and generative installation work engage with and deconstruct a number of populist formats including electronic music, cinema, and the "light show" – pushing these mediums into realms both sublime and subliminal. Stiles has exhibited and performed at nationally and internationally recognized institutions including Carnegie Hall, Ars Electronica, Lincoln Center, Eyebeam, The Park Avenue Armory, and the American Land Museum. His first solo gallery show, "Automatic Speleology," was at The Warehouse Gallery in Syracuse, NY in 2010. He has worked as a sound designer and composer on a wide variety of IMAX films, feature films, touring exhibitions, and experimental video works. In 2010 Stiles was hired as the Sound Engineer & Music Coordinator for the the Merce Cunningham Dance Company. Working with the company during their precedent-setting "Legacy Tour," he produced and performed in concerts featuring the works of many leading figures of the 20th and 21st century – including John Cage, David Tudor, Brian Eno, Radiohead, Sigur Ros, and John Paul Jones. http://jts3k.com/
Amrita "Ami" Kaur Dang is a vocalist, sitarist, and composer/producer from Baltimore, MD and New Delhi, India. Her sound ranges from North Indian classical fused with noise/ambient electronics to pop that comes together to create a new genre she calls "Bollywave." Dang studied music from a young age and picked up the sitar when she was twelve years old. After years of North Indian classical music training, she studied Technology in Music and Related Arts at Oberlin College Conservatory of Music. Her current sound references her musical education as well as the grit of the urban landscapes of both Baltimore and New Delhi. Released in February 2011 on Ehse Records, her debut album "Hukam" was heralded as #7 among top albums of 2011 by Chapel Hill's WXYC 89.3 FM and one of the best 30 albums of 2011 by Small World Music. http://amidang.com/
Little Flowers performs and records mutant dance music. Little Flowers is Chris Meszler (drums, formerly of Upsilon Acrux, Bad Dudes), and Jesse Stiles (electronics, former Music Supervisor for the Merce Cunningham Dance Company). Their new 45 "Home/Yeah" is out now on Araca Recs. http://littleflowers.biz/
Liz Meredith is a string player, improviser, and composer originally from Baltimore, Maryland. Her music explores many creative facets, from composing instrumental works to making ambient music, song-oriented pieces, graphic scores, and solo improvisations. Her current creative projects include: The self-titled debut solo album Liz Meredith LP, a collaborative ambient music project with John Somers (brother of Alex Somers), which includes the recently released album The Disposition of Vibrant Forms Part 1, 2, 3, 4, 5 (5 LP set), and her band X|i|O, a group focused on graphic notation, spontaneous composition and visual-acoustic kinetics. In addition to performing her own music, she has premiered new 21st century music by emerging composers. Liz holds degrees from Berklee College of Music (Bachelor's Degree in String Performance & Film Music), and Mills College (Master's Degree in Music Composition). "Liz Meredith is a gorgeous plunge into a plaintive mood, a place where rising and falling electronic textures and drawn-out viola lines cast soothing shadow plays on the brain". – Bret McCabe, Baltimore City Paper (2012). http://lizmeredith.com/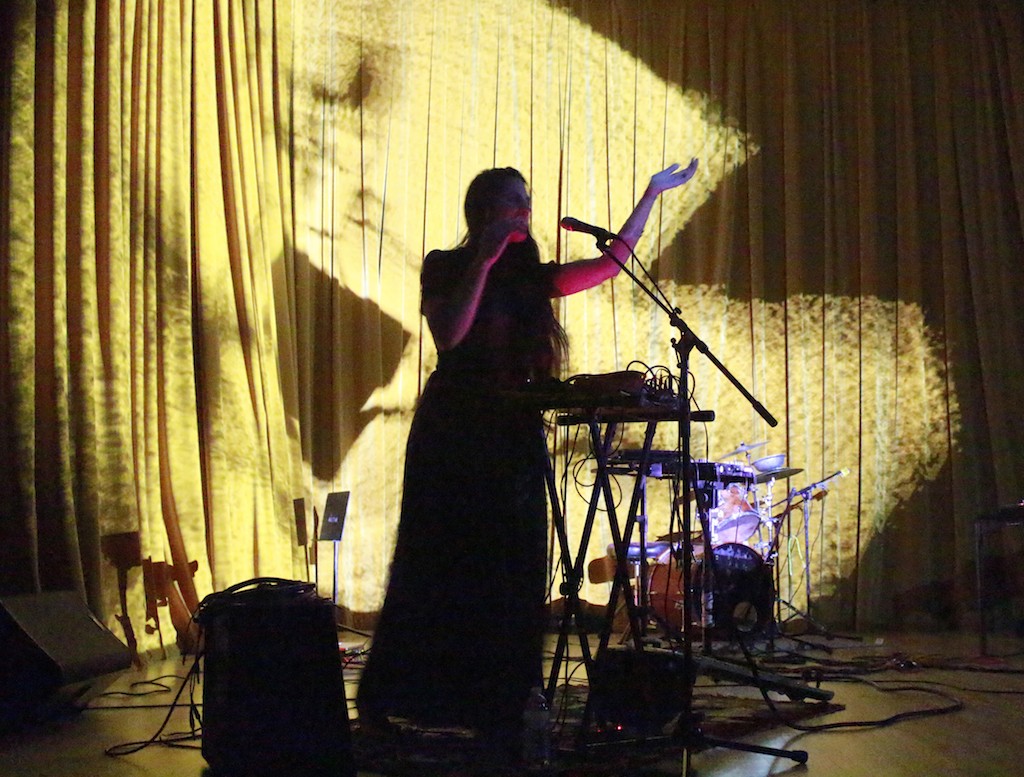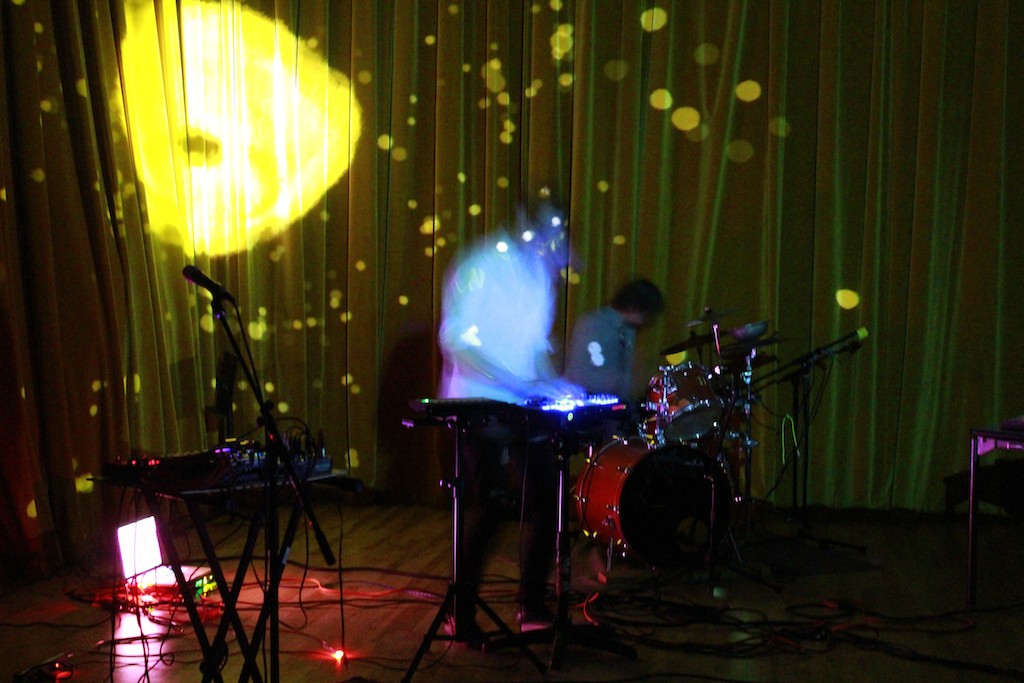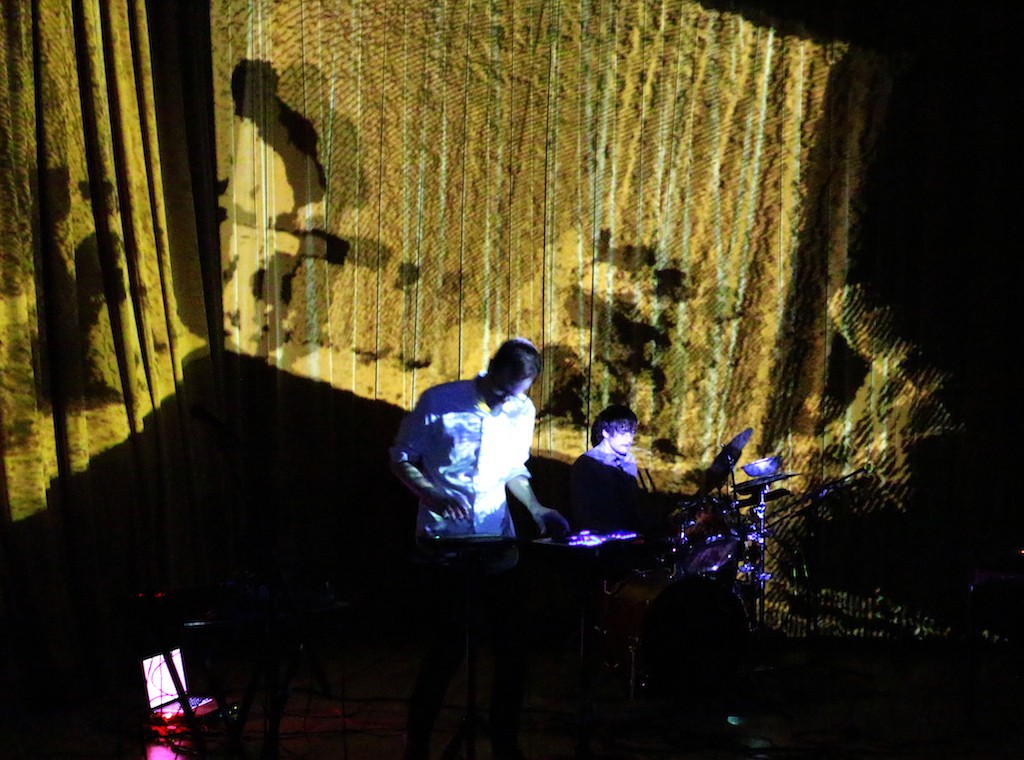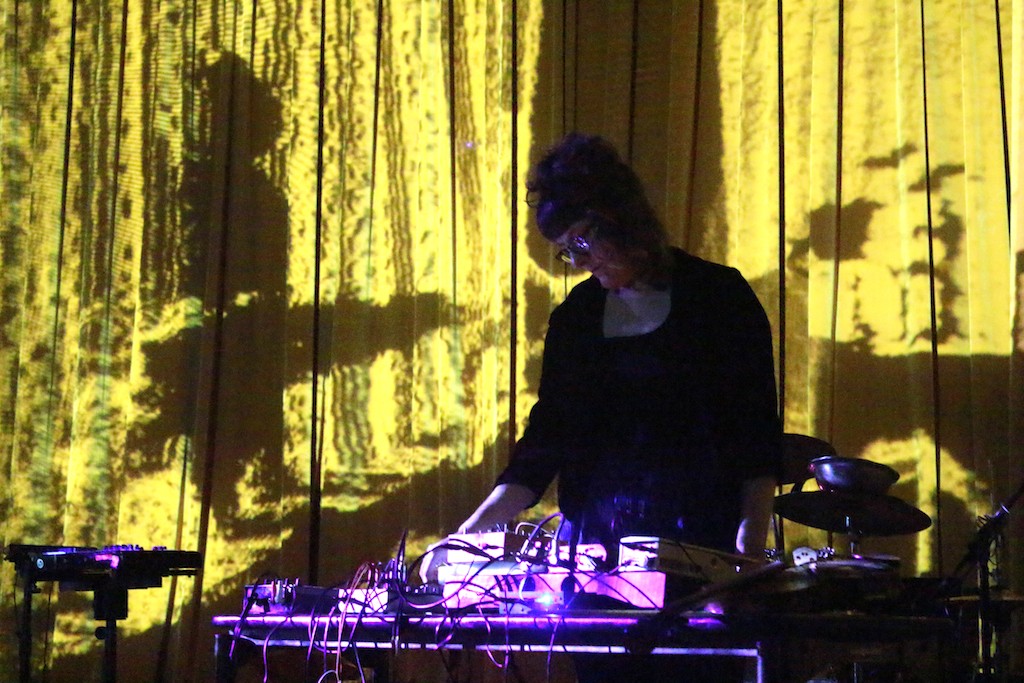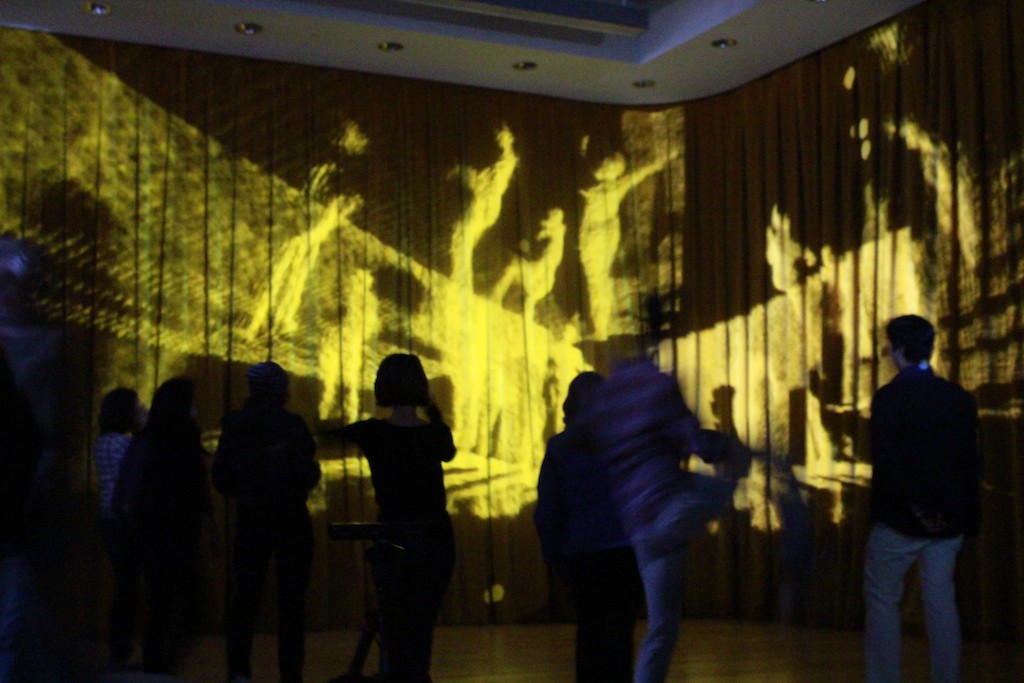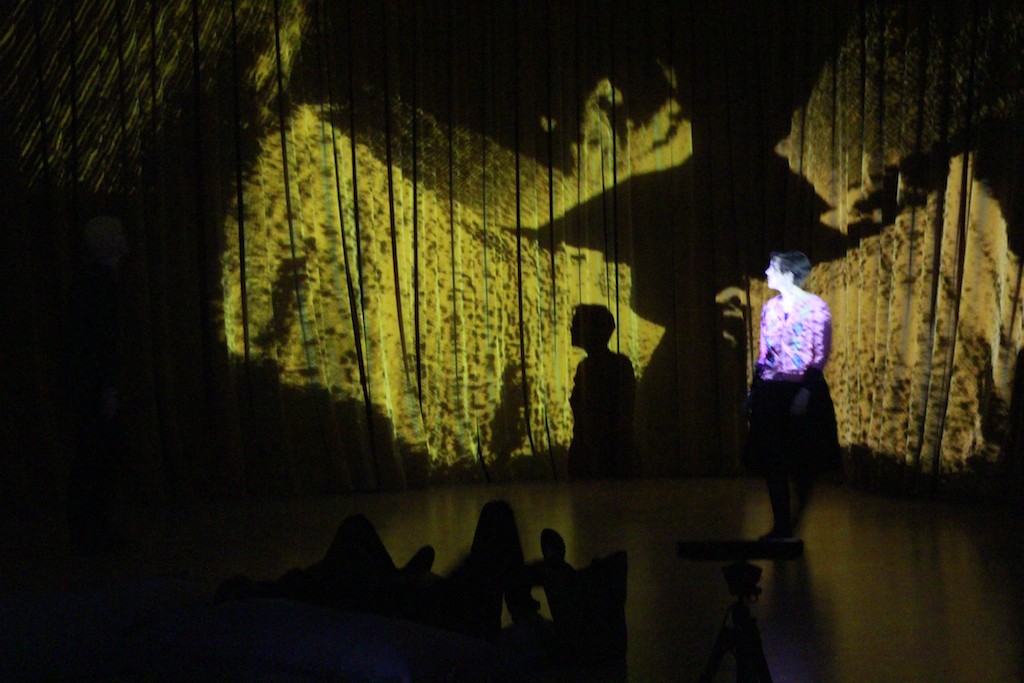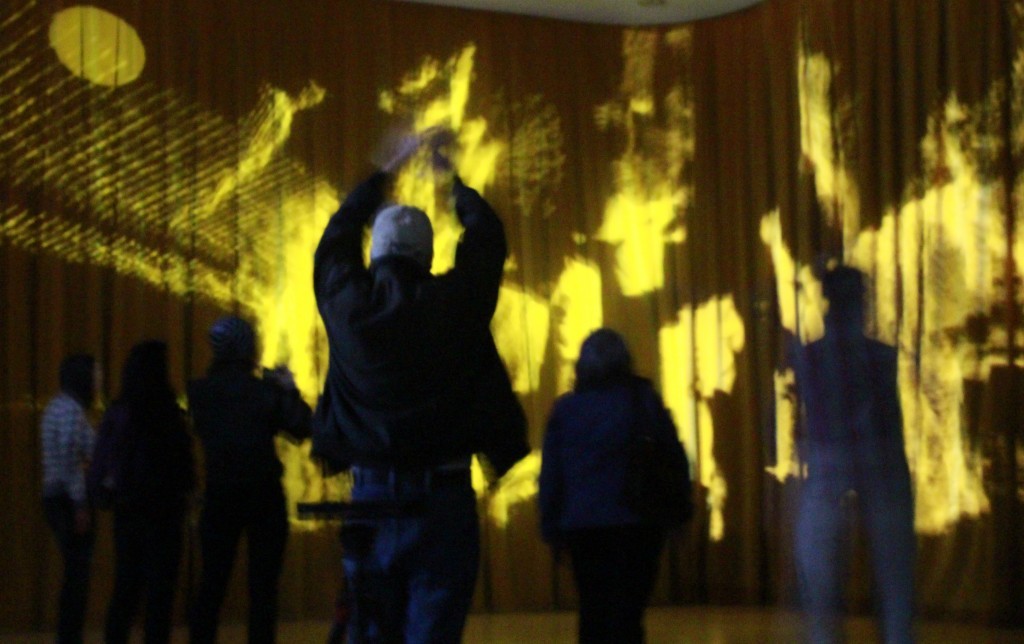 Tags: art, audio, guest artists, interactive, video