Interactive Soft Sculpture
Posted: May 9, 2011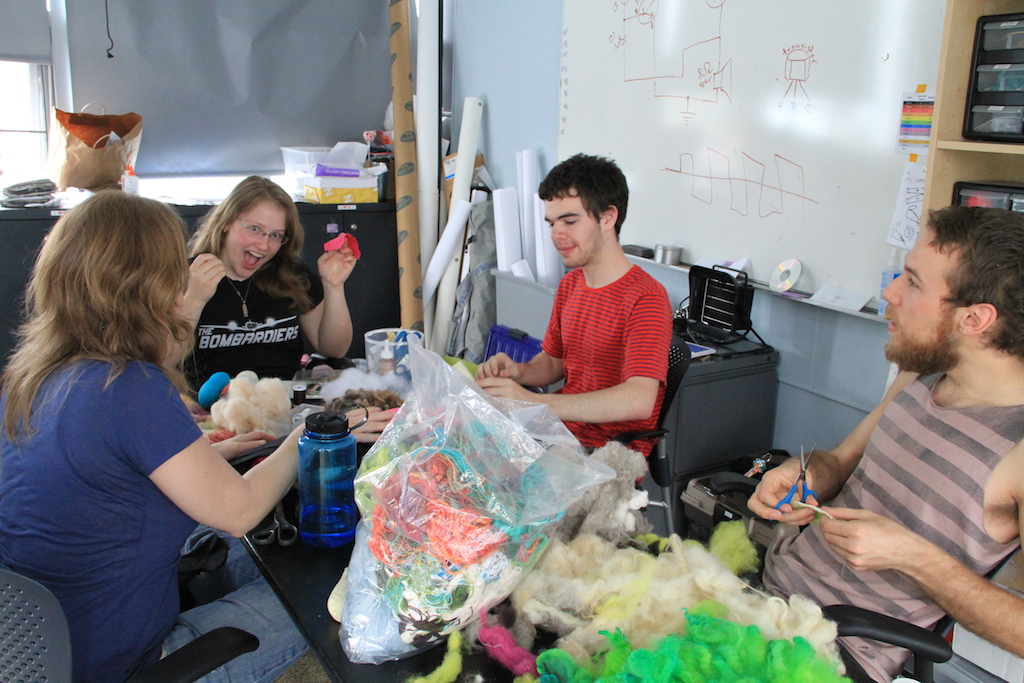 In April 2011, a group of students created soft sculptures with interactive circuits for display in the Soft Circuits gallery show at Transmodern 2011.
The sculptures were hand sewn from cotton fabric, dyed and natural wool, hand spun yard, and filled with batting. Battery operated circuits were created with conductive thread, and sensors, enabling the sculptures to pulse with light and emit sounds.
This project was inspired by a large collaborative soft sculpture made by DMC staff members Bonnie Crawford Kotula and Rose Hammer Burt for Betascape 2010.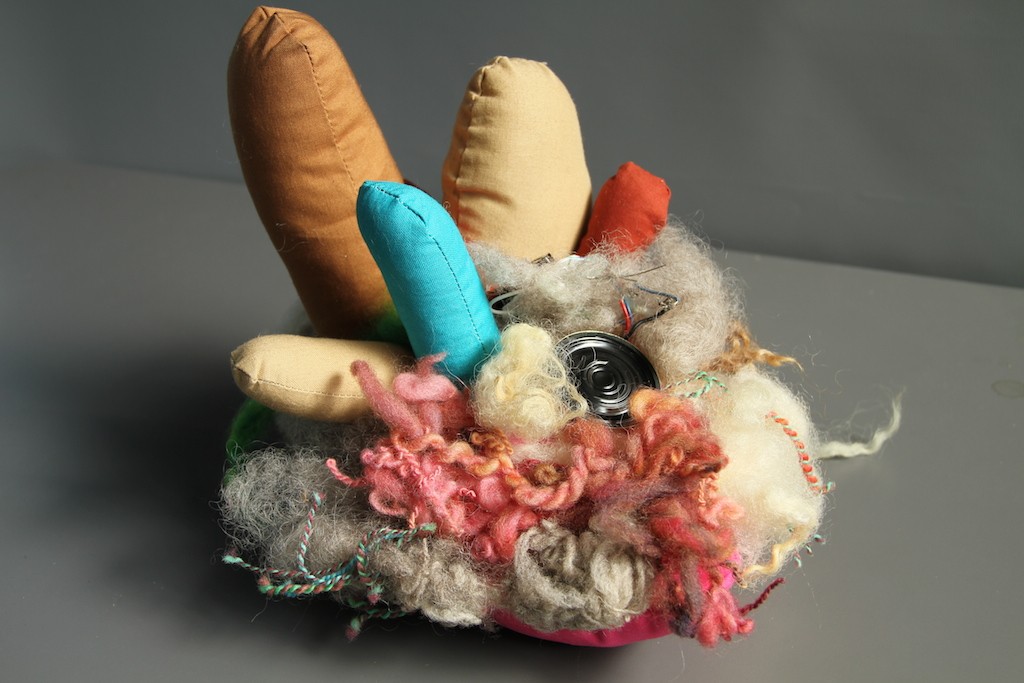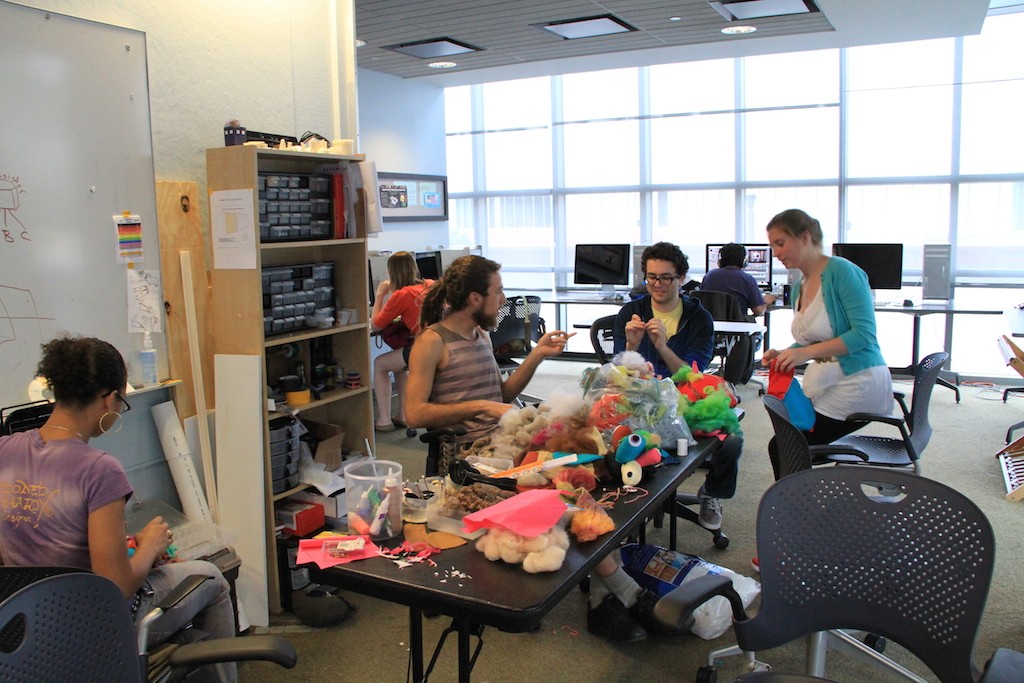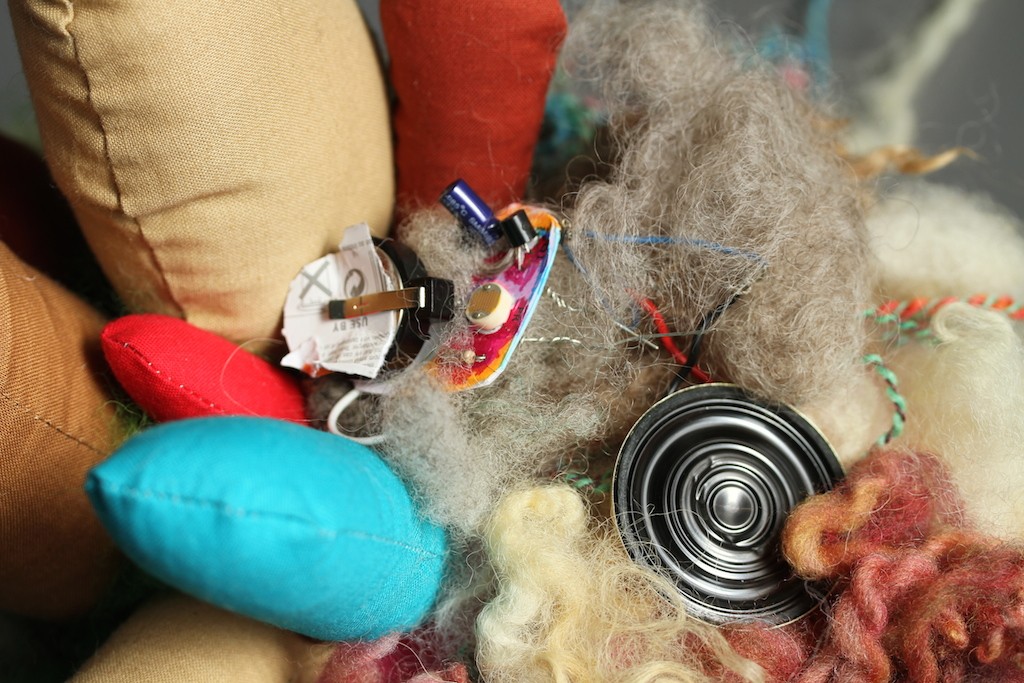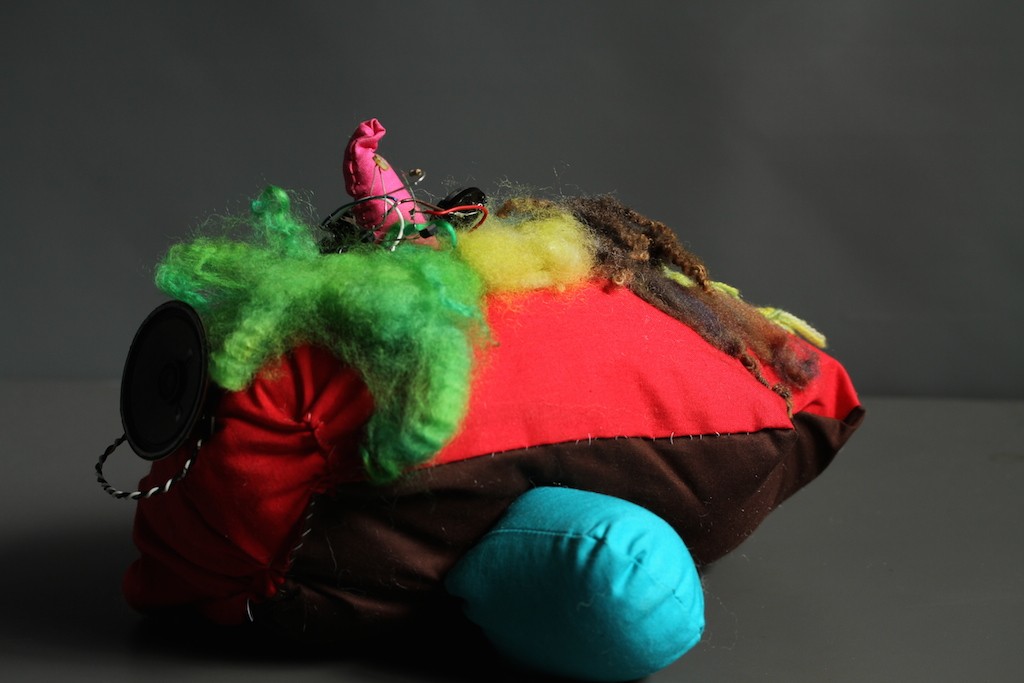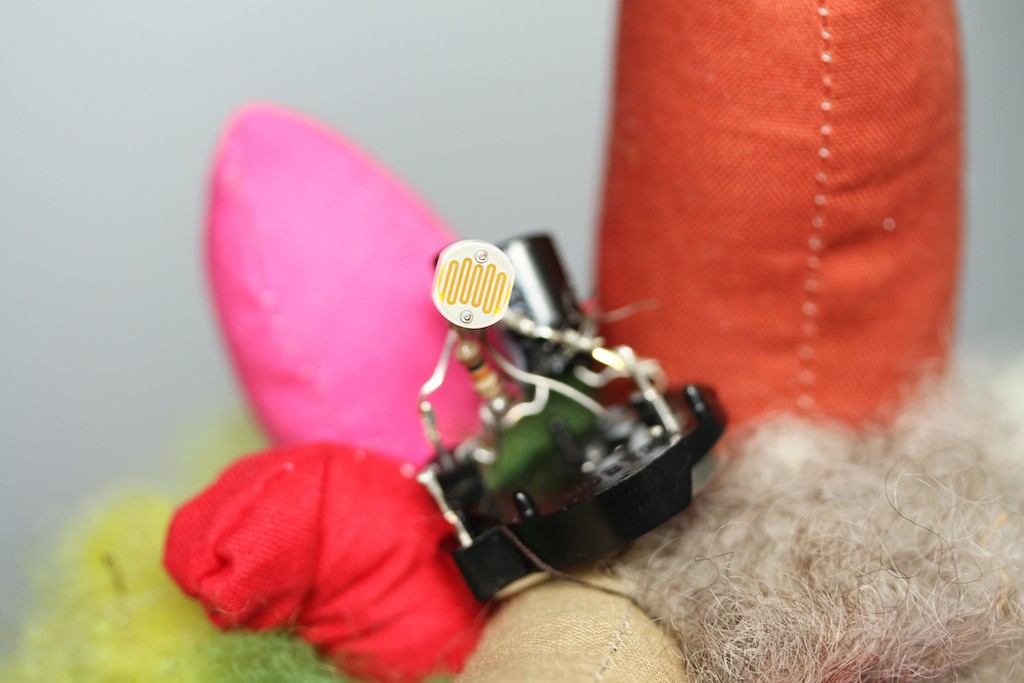 Tags: creative use of technology, digital davinci award, fibers, interactive