Spring 2018 Game Night: Throwback to the Future
Posted: February 22, 2018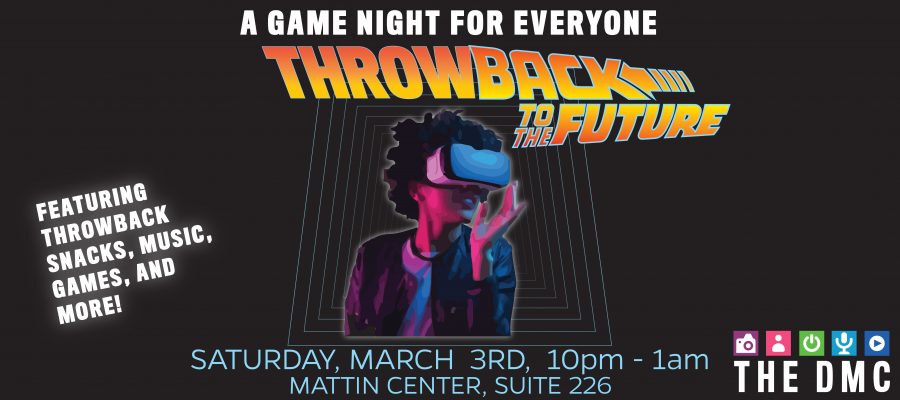 DMC Game Night, a safe space to play! Join us at the DMC's Throwback to the Future Game Night on March 3rd 10pm – 1am in the Mattin Center.
Dive into virtual reality or get nostalgic with any of our throwback games. Play games with a group of friends or on your own. The event is free and open to all who have a J-card. Throwback snacks will be provided. There is something fun for everyone so come out and play!
Games include VIVE VR Games, Rock Band, 1,2 Switch, Maria Kart, Super Smash Bros, Dance Central, Retro and Steam Games, AND much more!