Fraternity and Sorority Life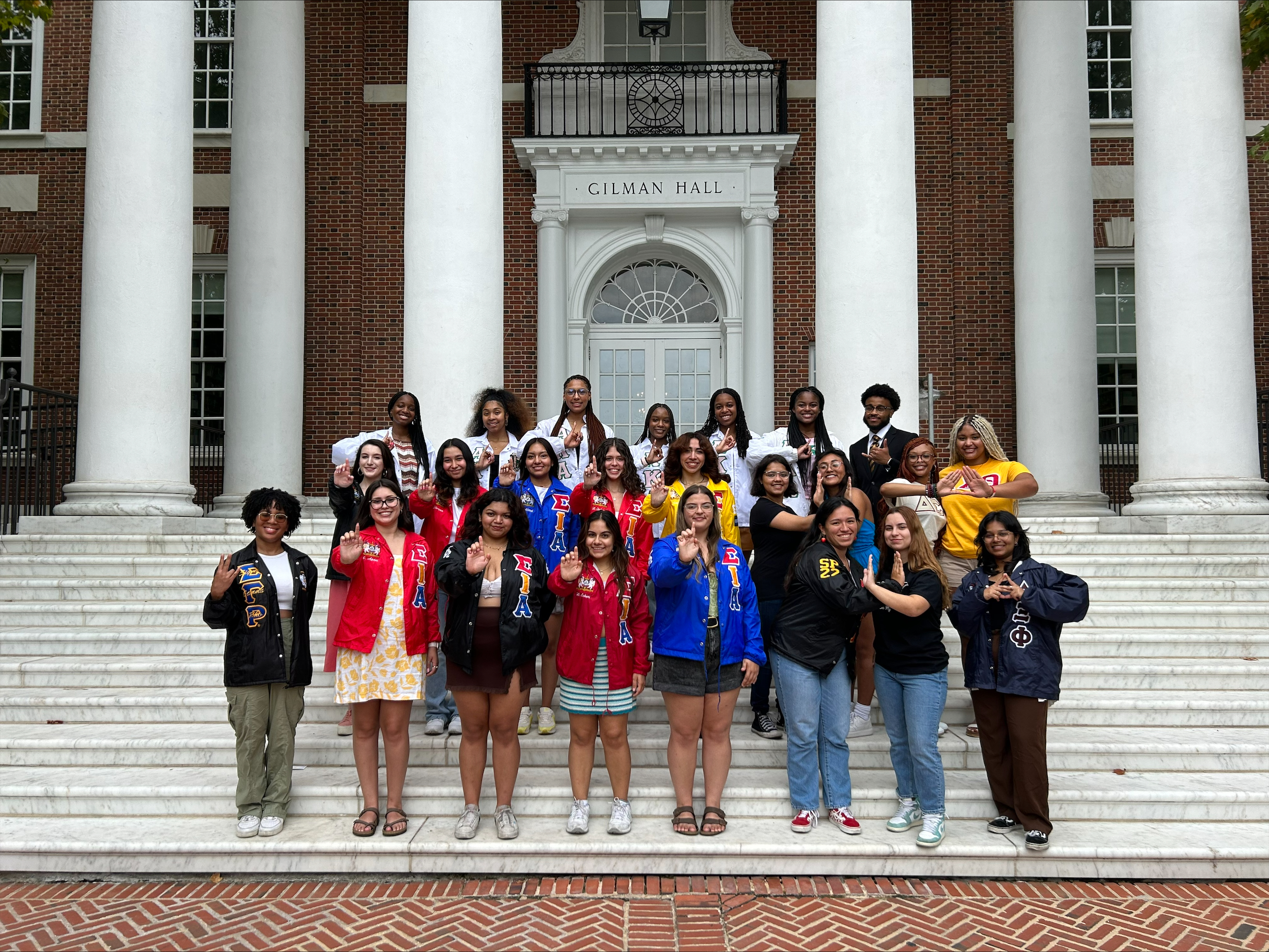 Contact Us
Leadership Engagement &
Experiential Development (The Lab)
3003 N Charles St
Homewood Apartments
N105
Baltimore, MD 21218
Phone: 410-516-4873
Email: ofsl@jhu.edu
In Fraternity and Sorority Life, a unit within Leadership Engagement & Experiential Development, we believe in the values-based social organizations that have shaped the college experience for over 200 years. These organizations instill in their membership the importance of maintaining high moral, social, and intellectual standards.
The mission of Fraternity and Sorority Life is to provide a framework for a community of values-centered, social fraternal organizations, and their collegiate members, in the pursuit of values congruence by fostering collaborative relationships, creating meaningful opportunities for engagement, and inspiring excellence in academic and community contributions.
Our staff supports this mission by encouraging members to lead with integrity and conduct activities in a healthy, safe, and fun manner while making sound academic and personal choices. We do this by collaborating regularly with chapter advisors, faculty advisors, alums, and most importantly, our students.
Feel free to navigate the options on the menu on your left to learn more about our program offerings and our fraternal organizations.
Our community at Hopkins is made up of over 1,300 students spread out across 26 organizations. This includes six North American Interfraternity Conference (IFC) fraternities, five Panhellenic Association (PAJH) sororities, five historically African American organizations, two Latina sororities, two Asian Interests sororities, one multicultural sorority, one local society, and three co-educational organizations. Membership is open to all full-time, degree-seeking undergraduate students in good academic standing.