Student Organization Registration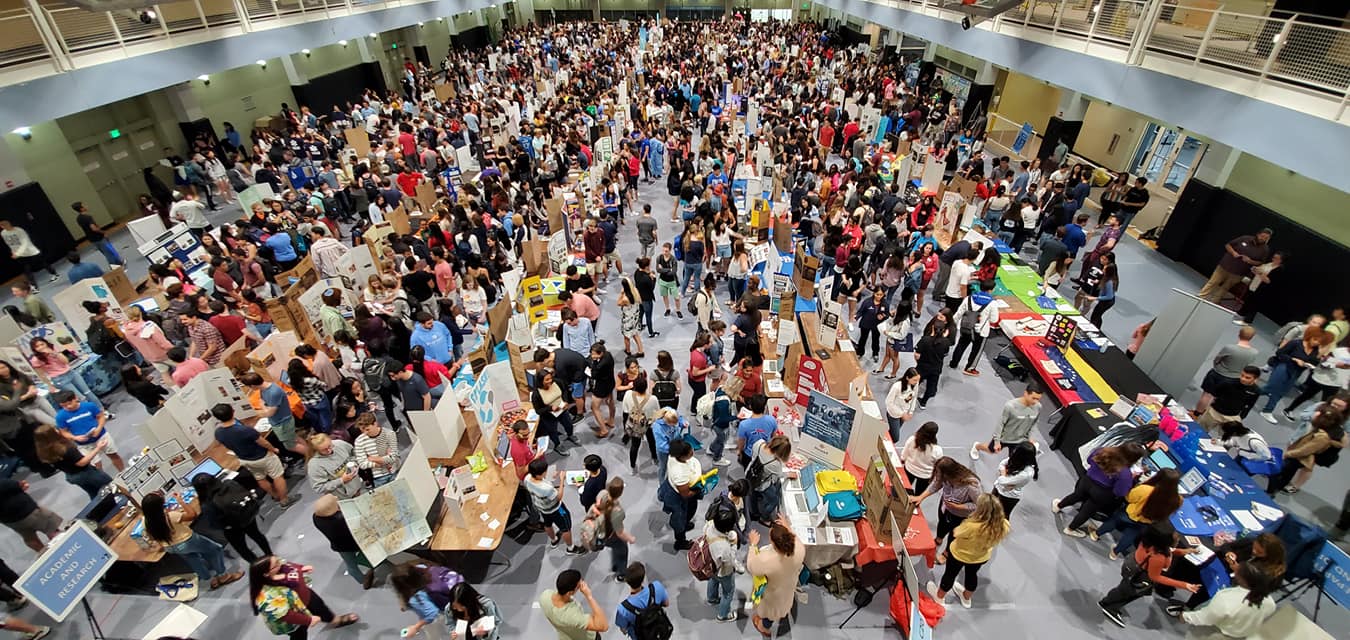 Join a Student Organization
With over 350 student organizations on the Homewood campus at Johns Hopkins University, there are many ways you can find connections and community.
Visit Hopkins Groups
Interested in finding out how to get involved through a student organization? Join Hopkins Groups! It is easy—just sign in with your JHED ID and password. Student organizations are organized by category so you can easily find the organizations that match your interests.
How to Register Your Organization
Only organizations registered with the Student Government Association (SGA/SAC), Graduate Representative Organization, or other Johns Hopkins entity will be allowed to register on Hopkins Groups. Hopkins Groups serves as the official listing for all JHU Registered Student Organizations (RSO).
If your organization is not registered on this site you will not be able to access campus resources for organizations, such as room reservations, posting Today's Announcements, various funding opportunities, etc. For more benefits of being a registered student organization, feel free to view the Expectations of Student Organizations.
Managing Your Organization
You can access your organization through the Hopkins Groups homepage or the "Organizations" tab.
On your organization's page, there are several menu options on the left:
Settings: Edit contact info, description, and photo for your group
Members: This is a big one — it allows you to manage your roster and officer positions, you can add and approve pending members, create officer titles and assign members to them
Emails: create and track email responses sent from your organization's account
Events: Submit Event Request forms and promote events that will show up on the Hopkins Groups calendar. Remember, RSOs are required to submit event requests for all events AND meetings at least 10 days prior to the event date.
Surveys and Forms: Create a form for your membership to fill out, design poll questions, or even run elections online
Website: All RSOs can create and customize a website through the new Hopkins Groups system!
Money: Organizations that receive funding from SGA, Athletics and Recreation, or Center for Social Concern can manage their university-sponsored funds in this section. Groups who have fundraised and manage funds through University accounts can also manage their group's funds here.
Files: Upload a constitution or any other document that you want your members to have access to
Managing your Profile
On the Hopkins Groups home page, you will see all items related to your involvement.
My Profile: Complete your contact information, upload a picture, print out a transcript of your involvement
My Settings: This allows you to change your privacy settings, notification settings, and password
My Items: This is where you can find any tasks, forms, or surveys that have been assigned to you
Add Members
It is important that you keep an updated roster for all of your members and officers. We will use this list to send out information to your officers in regard to their position. The primary contact or a designated officer should regularly check the group page and approve any pending memberships.
View Your Budget Number
Your organization's treasurer and the president should always know the group's budget number. We suggest that once you receive your budget number that you enter it into your cell phone (put it under the name "Budget Number"). Budget numbers are listed in Dashboard > Settings > Payments section of Hopkins Groups. Log in to see them on your group's dashboard settings.
Attend a Student Involvement Fair
The Student Involvement Fairs are just two of the events and traditions at Johns Hopkins University where student organizations showcase what they are doing and how you can get involved with them throughout the year. These fairs both occur at the beginning of each semester.
Student Involvement Fair
The Student Involvement Fair is an opportunity to learn about how you can get more involved at Hopkins. There are a variety of organizations found on Hopkins Groups listing nearly 400 registered student organizations. Leadership, Engagement and Experiential Development plans the annual Student Involvement Fair.
More information about the next Student Involvement Fair is coming soon!
Registration Process
The student organization registration and re-registration process happen annually from August 1 – September 30. All student organizations that would like to benefit from being a registered group on campus must complete the processes outlined below.
Once student organizations are registered, they will be listed in Hopkins Groups. Learn more about registering or re-registering an organizations below.
Starting a New Student Organization
LEED is excited to welcome new student organizations to register for the 2022 – 2023 academic year. The Registration process takes place from August 1 – September 30.
If there is an interest in creating a student organization that does not currently exist on campus, a group of students may apply to create a new one. Students are strongly encouraged to explore what is currently offered, as duplicate groups will not be approved. The registration form as well as each training should be completed simultaneously and before the September 30, 11:59 pm deadline. Below are the steps and requirements for starting a new student organization.
Think of a new compelling, engaging, and original student organization idea
Determine how your group will be recognized: All student organizations are recognized in one of three ways on the Homewood campus:

Academic department or unit
University department or unit
Student Governing Body

Student Government Association
Graduate Representatives Organization

Determine your organization's Category

Academic & Research – Krieger School of Arts and Sciences
Academic & Research – Whiting School of Engineering
Advocacy & Awareness
Arts – Performing & Visual (SGA)
Culture & Identity (SGA)
Department Program or Initiative
Department Student Organization
Fraternity & Sorority Life
Governing Body
Graduate Student Organization
Health & Wellness (SGA)
Honor & Professional Society (some SGA)
Media – Including Publications & Journals) (SGA)
Programming Board
Religious & Spiritual (SGA)
Service – Center for Social Concern
Special Interests and Hobbies (SGA)
Sports Club

Attend a Prospective Student Organization Workshop.

Submit Prospective

O

rganization Application (available August 1 – September 30, 2022)

Login to Hopkins Groups

S

elect "Groups" from the top menu bar, then select "All Groups"
Review all instructions in the light blue box, then click "Register new Group"
Requirements
President and Treasurer must attend RSO 101 training and RSO Finance 101 training. Sign up here.
Minimum of 10 members, who must be JHU Homewood students. Must include

Excel Document:

full roster in Excel template.
The President and Treasurer are two required officer positions
One faculty/staff advisor (if your faculty/staff advisor is not listed in Hopkins Groups, email studentorgs@jhu.edu with their full name and JHED.)

PDF Document:

Governing

Document

(Constitution, Bylaws, etc.)
Support from campus sponsor. Students creating an organization in any of the below categories should have conversations with the respective Category Coordinator.

Academic Department/Program representative
Arts (Performing and Visual): Nicoleen Wilson, nwillso1@jhu.edu
Center for Social Concern: Julie Rivera, jriver56@jhu.edu
Culture and Identity: Kwame Phillips, kphill49@jhu.edu and Rezwana Zafar, rzafar1@jhu.edu
Graduate: Laura Stott, lstott@jhu.edu
Sports Clubs Gabby: Gabriel (Gabby) Castellano, gabby@jhu.edu
Religious & Spiritual: Kathy Schnurr, kschnurr@jhu.edu

Additional Documents

Relationship Agreement: If your group is affiliated with a larger organization (local, state, regional, national, or international)
Letter of Support: If your group is affiliated with an Academic or University Department
Re-Registration of Active Student Organization
Every year, all registered student organizations are required to re-register on Hopkins Groups by their organization's leadership. This process takes place August 1, and will end on September 30, at 11:59 p.m. each year. The re-registration process is in place to
Better support student leaders in their transition of organization information
Give an opportunity to exiting leadership to reflect on the year of leadership
Ensure that the new leadership has the pertinent information to effectively run the organization
Provide updated information about active student organizations
Organizations that have not registered by September 30th, will not be active for the remainder of the academic year. If your organization has been inactive or missed the re-registration deadline, please contact the Leadership, Engagement and Experiential Development Staff at 410-516-4873 or email us at studentorgs@jhu.edu.
Re-Activation of Inactive Student Organizations
An inactive group is one that was previously registered at JHU, but did not complete the re-registration process in the most recent academic year.
Submit an

Interest Form and schedule a meeting with LEED staff

Submit Prospective Organization Application

Login to Hopkins Groups
Select "Groups" from the top menu bar, then select "All Groups"
Review all instructions in the light blue box, then click "Register new Group"
Requirements
President and Treasurer must attend RSO 101 training and RSO Finance 101 training
Minimum of 10 members, who must be JHU Homewood students. Must include full roster in Excel format
The President and Treasurer are two required officer positions
One faculty/staff advisor (see additional advisor resources here)

PDF Document:

Governing Document

(Constitution, Bylaws, etc.) See template here
Support from campus sponsor. Students creating an organization should have conversations with the respective Category Coordinator from the list below.

Academic Department/Program
Arts (Performing and Visual): Nicoleen Wilson, nwillso1@jhu.edu
Center for Social Concern: Gerrod Williamson, gwilli82@jhu.edu
Culture and Identity: Kwame Phillips, kphill49@jhu.edu and Rezwana Zafar rzafar1@jhu.edu
Graduate: Laura Stott, lstott@jhu.edu
Sports Clubs Gabby: Gabriel (Gabby) Castellano, gabby@jhu.edu
Religious & Spiritual: Kathy Schnurr, kschnurr@jhu.edu

Additional Documents

Relationship Agreement: If your group is affiliated with a larger organization (local, state, regional, national, or international)
Letter of Support: If your group is affiliated with an Academic or University Department