Registered Student Organizations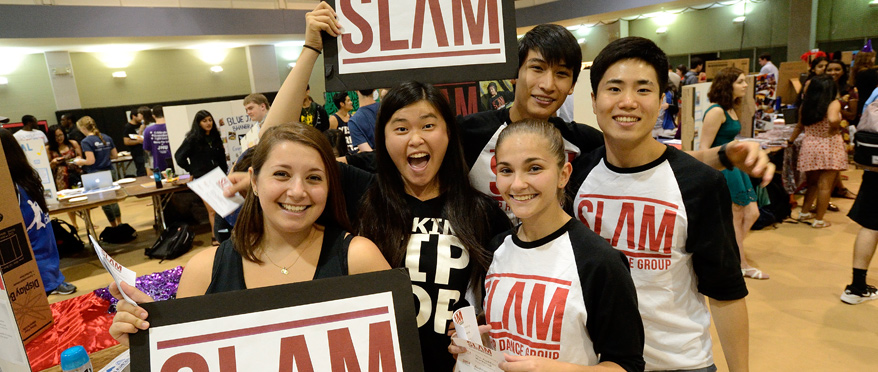 At Johns Hopkins University, about 80% of students are involved in one or more of our 400+ student organizations. Here are just a few of the many benefits Johns Hopkins students have shared:
Enhances their college experience
Helps connect them to the Hopkins community
Enhance their ability to lead
Build a stronger sense of school spirit
Are you interested in getting involved in a student organization? Join Hopkins Groups! Student organizations are organized by category so you can easily find the groups that match your interests.
Organization Categories
Choose a category below to learn more about what it has to offer.
These groups are typically tied to an Academic department on campus. Academic and Research groups enrich students' professional and personal development through competitions and coordinating events in which students may showcase their skills.
Advocacy and Awareness groups actively support an idea or cause. Many of our groups aim to influence public-policy and resource allocation decisions within political, economic, and social systems and institutions; it may be motivated from moral, ethical or faith principles or simply to promote specific beliefs.
The Center for Social Concern houses nearly forty volunteer student groups, each of which focuses on direct service to the Baltimore community in a different way.
Cultural and Identity groups are self-defined groups of people who share a commonality of cultural experience. Cultural groups may be defined by many types of commonality, such as ethnicity, religion, or physical commonality. Cultural groups offer a lively social and educational environment for students, and promote preserving cultural heritage and identity.
Typically, Greek letter organizations are single-sex, initiatory organizations. Greek letter organizations may sometimes be considered mutual aid societies, providing academic and social activities. Chapters host social events, educational programs, and community service and philanthropy projects for their members and the Johns Hopkins community. Fraternity and sorority chapters at Johns Hopkins represent a wealth of leadership, diversity, talents, athleticism, and academic achievement.
All Graduate Student Organizations are defined as such by the Graduate Representative Organization (GRO). Graduate student groups should provide a benefit or service to graduate students at the Homewood Division and should be open for any graduate student to join. The head of Graduate student organizations must be a graduate student of the Homewood Division.
Honor and professional societies are groups that recognize students who excel academically or as leaders among their peers, often within a specific academic discipline.
Large-Scale Programming and Speaker Series are groups that vision and plan many large campus programs throughout the year. The programs these groups support are Hoptoberfest, Spring Fair, First Day of Class, Last Day of Class, Blue Jay Opening Day, Commemoration Ball, Trivia Nights, and many more!
Arts organizations provide students with an outlet for their creative talents. Students can express themselves through dance, music, circus, painting, sculpture, and more.
Special Interest and Hobby organizations advance an interest in a specific area of knowledge, learning or technology and/or are typically interested in a particular pastime or leisure pursuit.
Sport Clubs represent over 40 teams and 36 sports for students to engage. There are opportunities to learn and develop skills in a new sport or continue to participate in a sport in which you already have experience.