Leadership Development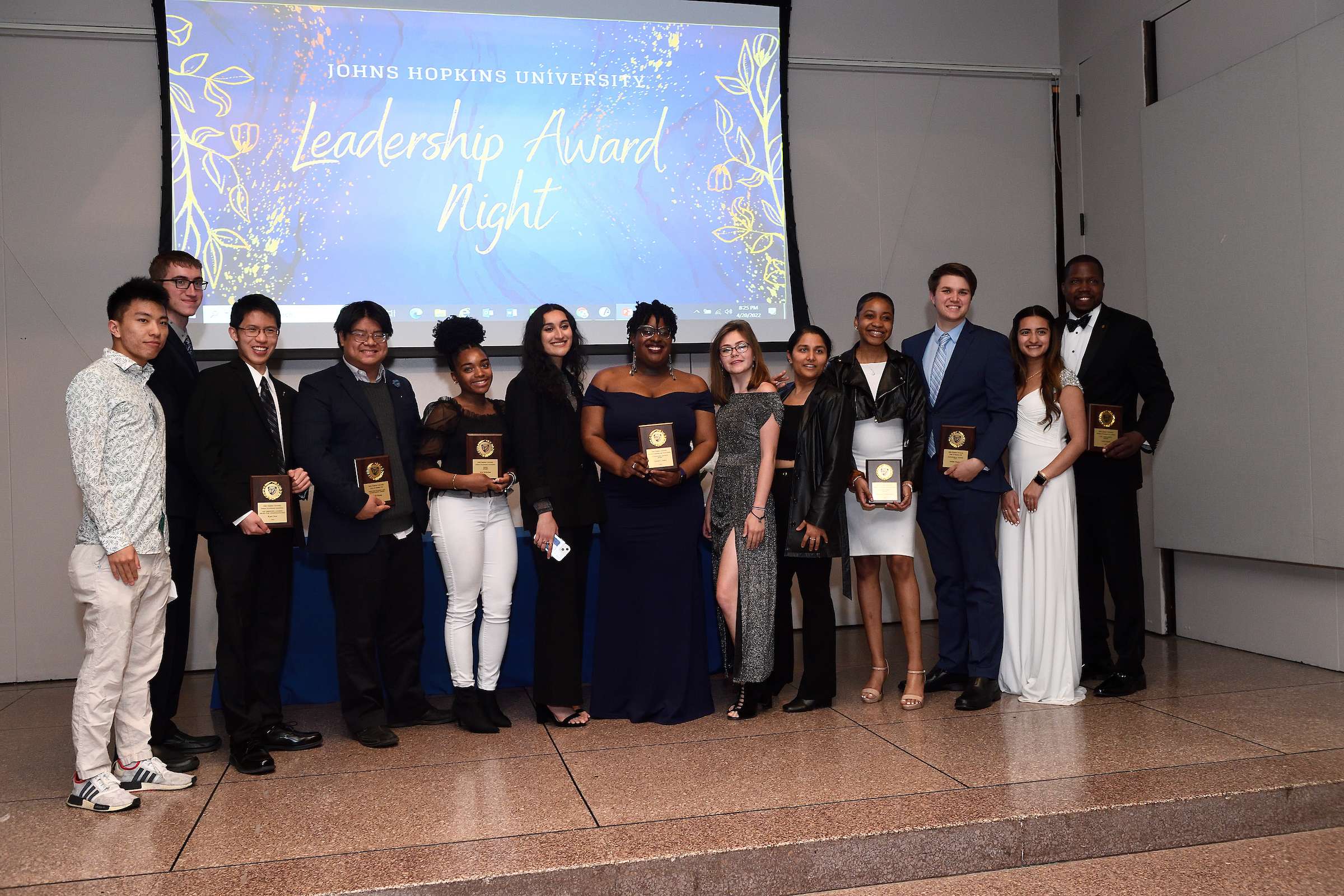 At Johns Hopkins, we believe that leadership is a process in which everyone can participate. Leadership, Engagement, and Experiential Development is committed to providing various hands-on experiences that teach students leadership skills, including ongoing cohort experiences a one-time individual or group workshops. Whether students are looking to improve their student organization or understand how to be a leader in their academic discipline, LEED is here to help students develop the skills necessary to become engaged citizens& and enact positive social change.
Please visit us in Leadership Engagement and Experiential Development to learn more about how you can get involved in one of our leadership development programs. All other questions can be directed to leadership@jhu.edu.
Leadership Development Opportunities
First- and second-year students interested in developing leadership skills in a classroom setting should consider enrolling in either the Leadership Challenge Freshman Seminar or the Sophomore Exploring Leadership Seminar offered through the Center for Leadership Education. These courses are typically eight-week, one-credit hour courses taught by Student Life staff.
Students who take these courses:
Learn how to use their personal strengths to be better leaders.
Understand how to enact change in student and community organizations.
Make ethical decisions as the leaders of organizations.
Current course offerings for these classes can be found here.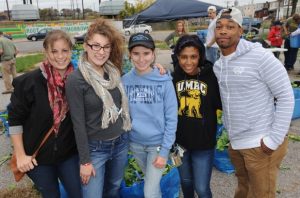 Baltimore Collegetown Fellowship is an opportunity for current undergraduate students to meet peers from Greater Baltimore Area and learn about visionary leadership from national experts in leadership education. Throughout this yearlong program, students will develop a solution to a social problem in Baltimore City and can apply for funding to make their vision a reality.
Learn more about the programs that Johns Hopkins students have developed here.
The Student Leadership Consultants (SLC) is a cohort of peer leaders dedicated to helping Johns Hopkins 400 student organizations and individual students leaders build an inclusive and engaging student experience. After completing a semester of training, SLC members work in Leadership, Engagement and Experiential Development to:
Provide individualized consulting to student organization leaders and student looking to get involved on campus.
Develop fun and informational workshops on challenges facing student organizations.
Connect students to campus and community resources at the 1876 and Homewood Leadership Weekends.
The Registered Student Organization Training Programs (RSO 101 & RSO Finance 101) encompass the core needs that student organization leaders must have to lead a student organization on the Hopkins campus. The RSO 101 programs exist electronically to allow leaders to view the training at leisure. The RSO 101 programs requires four online training modules, all under 20 minutes asynchronously through your MyLearning. More information can be found as you access the RSO 101 programs on Hopkins Groups. For questions, ADA accommodations, and/or copies of the presentation in a pdf format, feel free to email us at studentorgs@jhu.edu or stop in to see us from 10 am-7 pm in The LaB.
Leadership Weekends are opportunities for students to come together, network, and practice the skills necessary to be agents for positive social change.
The 1876 Leadership Weekend is typically held after the first week of classes and is designed to help student organization leaders start the school year off right. Topics covered include:
Student organization purchasing and budgeting
Event planning and marketing
Member recruitment, retention, and engagement
The Leadership Weekend is held in the Spring Semester. Participants can expect assistance in planning for the future of their organizations through sessions on:
Leader selection and transition planning
Developing marketable skills in student organizations
Cultivating meaningful collaborations with other groups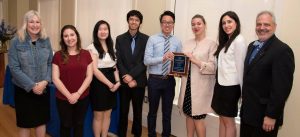 Founded in 1914 at Washington and Lee University, Omicron Delta Kappa is one of the oldest national honor societies in the United States and honors students with significant accomplishments in at least one of five areas: scholarship; athletics; campus, community, and spiritual involvement; journalism, speech, and the mass media; and the creative and performing arts.. Johns Hopkins is home to the society's beta chapter, which was rechartered in spring 2017.
Every year a group of outstanding students are nominated for the Student Life Leadership Awards. Each of these students is honored at a ceremony celebrating the spirit of Johns Hopkins and the commitment of our student body to advocating positive social change.