Student Leadership Awards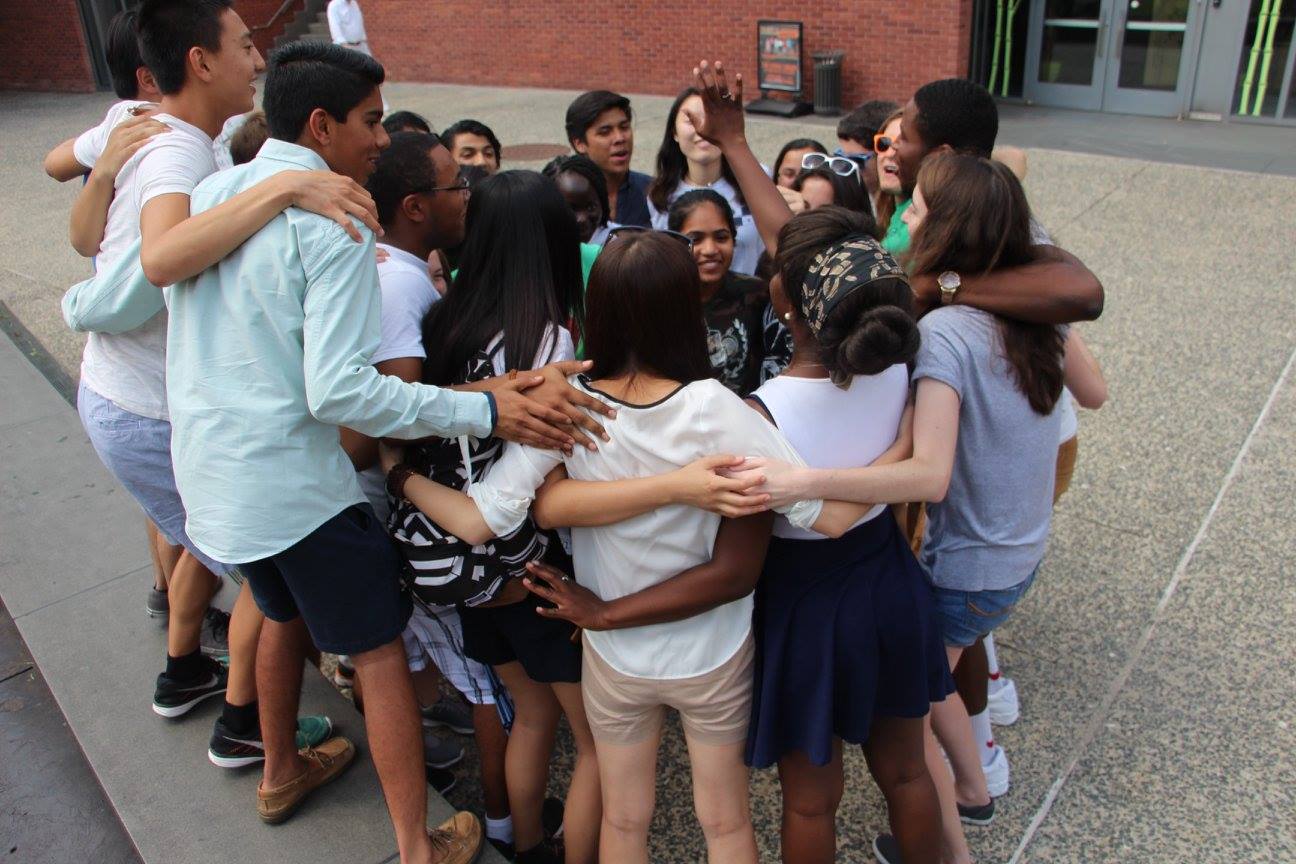 The Student Leadership Awards celebrate the accomplishments of students, faculty, and staff leaders on the Homewood campus.
You can nominate undergraduate students, faculty, staff, and/or nominate yourself for awards. You can also nominate students for induction into Omicron Delta Kappa, a national leadership honor society. Various offices on the Homewood Campus offer leadership awards. Below you'll find descriptions of awards from each area.
Please check back for information on this year's Student Leadership Awards ceremony.
Student Leadership Award Descriptions
Dean of Student Life Leadership Awards
The David G. Sandberg Award for Campus Leadership. An award established in 1991 in honor of David G. Sandberg, a member of the Class of 1972. This distinction is presented to an outstanding Junior who has demonstrated dedication to a variety of co-curricular organizations.
The Dean of Student Life Achievement Awards. A recognition established in 2003 for undergraduate students who have made significant contributions to the Hopkins community. These contributions are sustained efforts that demonstrate outstanding leadership and service to Hopkins and the surrounding community.
The Alexander K. Barton Cup. A member of the Senior Class receives Hopkins's oldest undergraduate award each year. This student serves the interests and ideals of the University and exemplifies the qualities of Alexander K. Barton (1914). This student has won the respect and affection of their peers.
The Belle and Herman Hammerman Award. An honor established by Belle G. Hammerman in memory of her son, Judge Robert I. H. Hammerman of the Class of 1950. A graduating Senior who is entering law school. The awardee demonstrates academic excellence and outstanding leadership.
The Christopher J. Pinto Memorial Award. An award established by the alumni of the 1984 Class of Tau Epsilon Phi Fraternity and friends of the Pinto family. It recognizes a senior who reflects the academic abilities, leadership, and strong moral character of Chris Pinto.
Office of Multicultural Affairs Leadership Awards
The Exemplary Leadership Award. A recognition for a student who demonstrates commitment to the JHU community. Additionally, this student contributes positively to the personal enrichment and leadership of others.
The Greater Baltimore Community Service Award. An award recognizing a multicultural student who demonstrates commitment to JHU and broader Baltimore communities. This student shows their commitment through leadership, volunteering, or contribution to a service organization.
The Chester Wickwire Diversity Award. A distinction for an undergraduate student who promotes multicultural understanding and harmony on the Homewood Campus.
The Owens-Hall-Bilgrave Award. This award is named for three former African-American administrators who were strong advocates for the full participation of students of color in campus leadership. Therefore, the recipient is committed to diversity as demonstrated by ongoing mentorship and support of students of color.
Senior Class Council Leadership Awards
The Gilman Cup. An honor given to a staff member who contributes to student life outside the classroom.
The Gold Cup. A recognition for a faculty member who enhances the undergraduate experience of the Senior Class.
The Old Gold and Sable Award. An honor for a retiring faculty or staff member who has a profound impact on students' lives.
The Homewood Cup. An award for a staff member who goes above and beyond to assist students.
The Homewood Award. A distinction for a student organization who has the greatest positive impact on campus.
SGA Leadership Awards
The Student Excellence for Leadership and Service Award. A recognition for a student who makes outstanding contributions to student life.
The Staff Excellence for Leadership and Service Award. A recognition for a member of the Homewood staff who demonstrates commitment to helping students.
The George E. Owen Teaching Award: An award for outstanding teaching and devotion to undergraduate students.
The Dunn Family Award: An award

named after three generations of Hopkins alumni: Wendell E. Dunn, Class of 1921; Wendell E. Dunn, Jr., B.E., Class of 1943; Thomas B. Dunn, B.S., Class of 1946; and Wendell E. Dunn III, B.A., Class of 1966. The Student Government Association Senate grants this honor to a faculty or staff member

because of their positive impact on students outside of the classroom.
The Emerging Leaders Award for Undergraduates: A recognition of an undergraduate student who makes new and significant contributions to student life.
LEED Leadership Awards
The Outstanding Advisor Award. An honor given to a student organization advisor who shows dedication to their group's goals. Moreover, this person successfully supports the organization through significant growth or trial.
The Blue Jay Pride Award. An award given to an student who makes significant contributions to campus programming. Therefore, this student enhances the lives of those within and beyond the Hopkins community.
The Outstanding Student Program Award. A recognition presented to the Homewood student organization whose creative and unique program or event sets the standard for quality programming at JHU for the year.
ODK Leadership Honor Society Nominations
ODK is one the nation's oldest and most prestigious national honor societies. Thus, strong candidates for induction rank in the top 35% of their class. These students are also involved in a variety of ways on campus.