HopkinsCORPS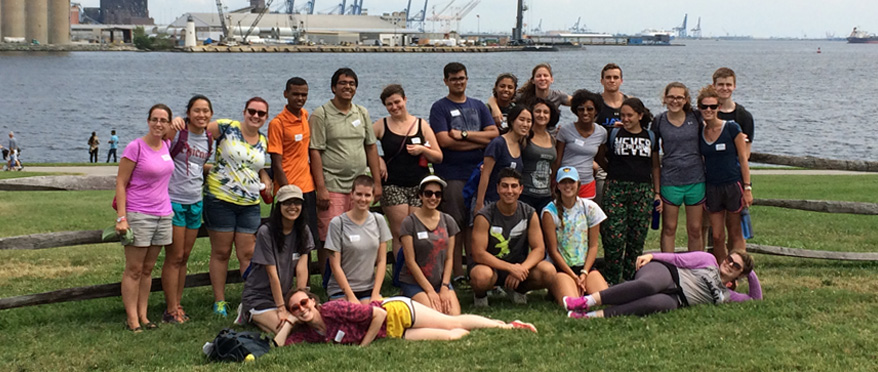 HopkinsCORPS is an immersive, week-long community service and leadership development Pre-Orientation program for incoming first-year students. The "CORPS" in HopkinsCORPS stands for "Civic engagement, OutReach, and Public Service," three elements which are at the core of what we'll be doing.
Through direct service, site visits with community organizations, reflection sessions, and leadership development activities, students learn about a variety of social justice issues relevant to Baltimore. and participate in fun group outings in the evenings to continue to explore their new community together. Students move into their residence halls early, then, spend the week living together at a retreat center located at the historic Mount Vernon neighborhood of central Baltimore. The program is facilitated by staff from the Center for Social Concern and student leaders who are highly trained and have significant community service experience. Facilitators will remain with students throughout the entire program.
HopkinsCORPS is wonderful opportunity to really understand the issues surrounding Baltimore and what you could do to amend them. It's a way to make amazing friends and learn to think differently and openly…you come into Hopkins already so knowledgeable about the city which can only prove an invaluable asset for the next four years at Johns Hopkins. — Participant
Program Information
Meet our Leaders
HopkinsCORPS is facilitated by Caroline Ouwerkerk, assistant director of the Center of Social Concern, and four undergraduate students who have a strong commitment to community service and civic engagement. They are responsible for advising, supporting, and mentoring participants throughout the program. Read more about each leader below.
Dorothy Chen
Dorothy Chen is a third-year Public Health Studies major and Spanish for the Professions minor from Sunnyvale, California. She is currently affiliated with Health Leads and Students for Socioeconomic Equity, but had previously been involved with Tutorial Project and Thread (Intensive Mentoring Program). She's looking forward to sharing her passion for health disparities within immigrant populations, and is excited to get to know you all at the HopkinsCORPS Pre-Orientation Program!
Anna Clements
Anna Clements is a junior Neuroscience and Spanish double major from Fairfax, Virginia. She's been involved with the Center for Social Concern since her freshman year as a member of the Student Advocacy Board. She is also a member of the JHU Track and Field team, Alpha Phi sorority, Nu Rho Psi society for neuroscience, and Admissions Representatives. She's looking forward to kicking off the year right with civil engagement and exploration in Baltimore as a co-facilitator for HopkinsCORPS!
Caroline Lupetini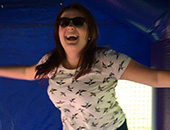 Caroline Lupetini is a second-year International Studies/Political Science double major from Chicago, IL. She is involved with Model UN, the Student Admissions Advisory Board, the International Studies Leadership Committee, and her sorority, Pi Beta Phi. She will also be serving as the CSC's intern for Alternative Breaks next year. On the trip, Caroline is especially excited to share her favorite Baltimore neighborhoods and meet the incoming first-year students!
Osiris Mancera
Osiris Mancera is a second-year Latin American Studies and Medicine, Science and Humanities double major. She's originally from Jacksonville, Florida but has strong roots to her family's home in Guanajuato, Mexico. She's involved as a Stressbusters and OLE Outreach Coordinator and also works at the Office of LGBTQ Life and in Hampden's Charmery ice cream shop. She's looking forward to sharing her love for Baltimore, Mexican food, horror films, and Johns Hopkins as a co-facilitator for HopkinsCORPS!