Habitat for Humanity at JHU
Are you interested in learning more about issues in Baltimore? Do you want to make a difference in your new community? If so, Habitat for Humanity Pre-Orientation is for you. Not only do you get a head start on freshman year, moving in early and making friends before orientation, but we also provide an in depth introduction to campus and the surrounding neighborhoods.
Participants will bond with each other and our upperclassmen board members while working at Habitat for Humanity work sites, ReStores and during many educational and recreational planned outings. This is an amazing opportunity to learn more about community engagement and service at Hopkins while meeting people who share your similar interests. Our student leaders all have experience working with Habitat for Humanity and many participated in Pre-O themselves. We are so excited to work with incoming students and welcome you into our Habitat family. Our Board is anxiously awaiting Pre-O 2017! We hope to see you there.
Have questions? Contact JHUhabitat@gmail.com with the subject line "Pre-O Question."
The program was fantastic! It was structured perfectly and was one of my best volunteer experiences. It truly prepared me for college and I felt confident going into orientation due to the student leaders who made the week productive and fun. – Julia Soto, 2016 Participant
Program Information
Meet our Leaders
Habitat for Humanity at JHU is supported by the Center for Social Concern and led by five undergraduate students who have a passion for community service and civic engagement. They are responsible for advising, supporting, and mentoring participants throughout the program.
Brandon Yu '18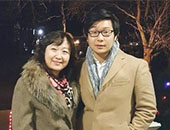 Brandon Yu is a senior, Chemical and Biomolecular Engineer major with a minor in Entrepreneurship and Management from Roslyn, New York. He has been involved in Habitat for Humanity since his freshman year and was also on the Habitat-Pre O during his incoming year. During his free time, Brandon likes to ponder the greater questions in life. These include but are not limited to: the conversion rate between j-cash to dining dollars to real dollars, if sand is just the mix between sea and land, and why blue jays were the best animal Hopkins could think of. When he's not being the world's greatest philosopher, Brandon is a rather simple being who enjoys DJ'ing Couchella, which is entirely similar to Coachella, except on the couch of his living room. When these qualities interest you, register for Habitat Pre-O and meet Brandon!
Grant Welby '18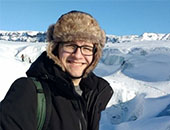 Grant Welby is a rising senior International Studies and German Major from Harleysville, Pennsylvania. In addition to his work as the Co-President for Habitat for Humanity at JHU, on campus Grant writes for the Baltimore Zeitgeist, is the Recruitment Chair for JHU Mock Trial, the Vice President of the JHU German Club, and occasionally competes with the Table Tennis Club. Grant has also previously worked with the Johns Hopkins Model United Nations Conference (JHUMUNC). Grant is looking forward to telling you the worst puns you've ever heard during the Habitat Pre-Orientation program (all the puns on the application are his fault), and helping you to get to know Baltimore better!
Kate Carosella '19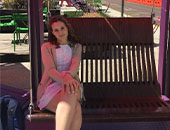 Kate Carosella is a junior Psychology and Neuroscience double major with a minor in Computer Science from Lancaster, Pennsylvania. She began her time in the Habitat for Humanity family during Pre-O her freshman year. They haven't been able to get rid of her since. In addition to being Treasurer and Pre-Orientation Coordinator for Habitat, Kate has been the president of the Alternative Learning Coaches at JHU, is a member of the Psychology and Brain Sciences Steering Committee and works in the Laboratory for Child Development on Campus. Some of her favorite activities include dressing like a librarian, going to bed before 10:30 PM, and emulating her all time hero, Leslie Knope. She is truly a 30-year-old at heart. Some of her greatest skills include sneaking Disney song lyrics into everyday conversations and procrasta-baking. She absolutely cannot wait for Pre-O 2017!
Sabrina Mackey-Alfonso '19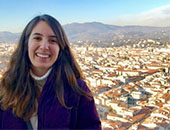 Sabrina Mackey-Alfonso is a junior Neuroscience Major and Visual Arts Minor from Cocoa Beach, Florida. She has been involved in Habitat since her freshman year, and currently serves as Vice President of the organization. Other than her involvement in Habitat, she is also a MAPP Mentor for incoming freshman through the Office of Multicultural Affairs, works as a Bystander Intervention Trainer for sexual assault awareness and education, and is a research assistant investigating ALS disease at the Brain Science Institute at the medical campus. Sabrina is looking forward to meeting all of you!
Tina Jones '19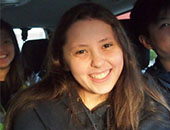 Tina Jones is junior Neuroscience major with a minor in music from Lansdale, Pennsylvania. She had been involved with Habitat since doing the Habitat Pre-Orientation her freshman year. Other than Habitat for Humanity, Tina is involved with Barnstormers, a campus theater group, and JHU Cheerleading. In order to afford Hopkins, Tina works as the school mascot and a professional lab rat. She encourages all of you to apply and come join the rest of the amazing Board members on the spectacular adventure that will be Pre-O 2017.