Projects
June 13, 2012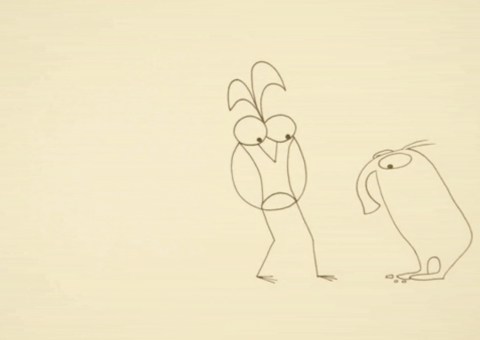 Stephanie Smith is entering graduate school in the fall at the University of Washington, studying biological sciences, specifically mammalian paleontology. She graduated from Johns Hopkins with a B.A. in biology in May, and worked at the Digital Media Center for four years. Mostly, though, she just likes to draw pictures
May 22, 2012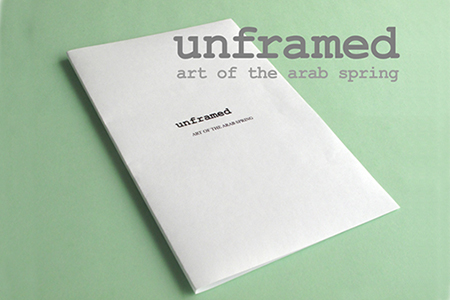 Art History major Bianca Biberaj designed the exhibition catalog for Unframed: Art of the Arab Spring. "In my Museums and Society class, Exhibiting the Global, our final project was to conceptualize and design our own exhibition on a topic of our choice. I wanted to choose a topic that had
May 22, 2012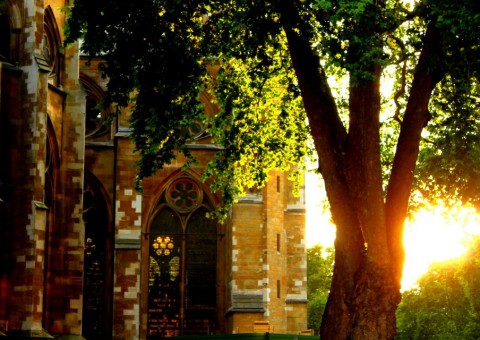 Vi Nguyen, a Junior Biology/Psychology Double Major, is a frequent patron of the Digital Media Center. She enjoys nature and landscape photography. Vi's interest in photography is aided by the large selection of camera equipment at the DMC. Vi's latest photography is shown to the right.
April 30, 2012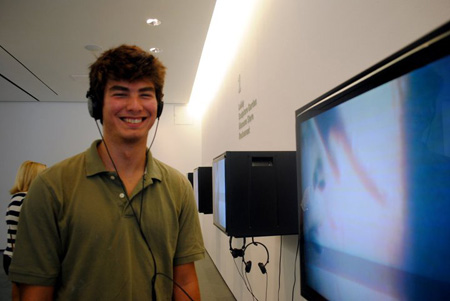 Westbaum in High School is the feature film debut of JHU Senior Jacob Appet. It follows the adventures of high school senior Thomas Westbaum as he struggles to retain his optimism in a darkly absurd microcosm of the culture one might find in high schools across America. Jacob sees the project
April 26, 2012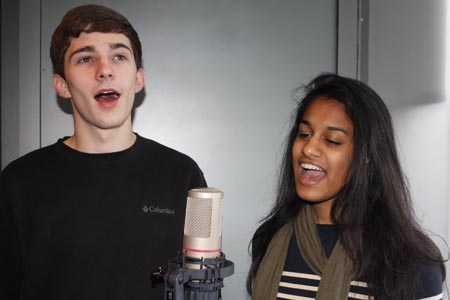 Josh Temple and Meera Valliath recorded a cover of I See the Light (from the movie Tangled). Josh engineered the recording in the DMC's audio studio.
April 23, 2012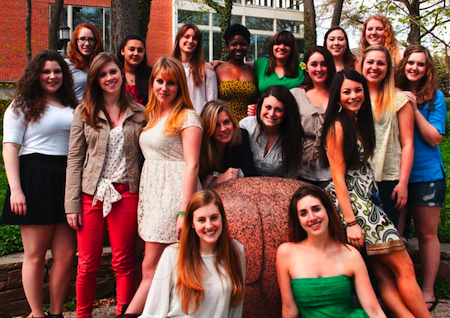 The Sirens are an all-female a cappella group at JHU. They recorded and mixed a studio version of their mashup of Secrets by OneRepublic and Halo by Beyonce in spring 2012 at the DMC. Arrangers: Heather Merchut '13 and Brittany Tusing '13 Soloists: Jessica DeBakey '13 (Secrets) and Paulina Valderrabano
February 15, 2012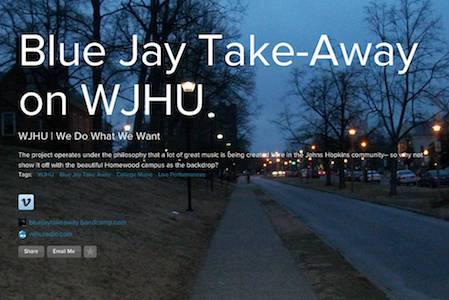 The Blue Jay Take-Away on WJHU "operates under the philosophy that a lot of great music is being created here in the Johns Hopkins community– so why not show it off with the beautiful Homewood campus as the backdrop?" This group of students is documenting music being made on campus,
February 9, 2012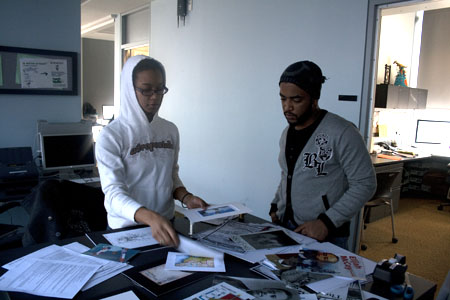 The JHU chapter of the National Society of Black Engineers, HOMES, created a museum display for Black History Month. They used the DMC's printing and print cutting resources for their project.
February 9, 2012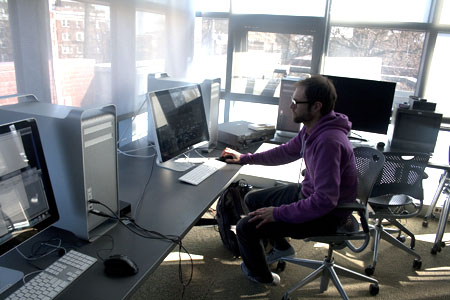 Luke Orland has been digitizing and uploading an archive of Guest Speaker footage from the Center for Language and Speech Processing. His process involves moving content from VHS and DVD media to Final Cut Pro, then converting and uploading to Vimeo. This archive is publicly available at vimeo.com/clsp. In
December 14, 2011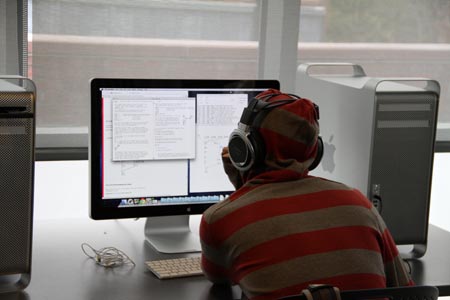 An Arts Innovation Grant funded this Intro to Computer Music Class, run in the fall of 2011. Taught by Dr. Mark Lackey under the Peabody at Homewood department, the DMC hosted labs for the course. Students learned about the history and aesthetics of computer music and had creative assignments