Outdoor Trips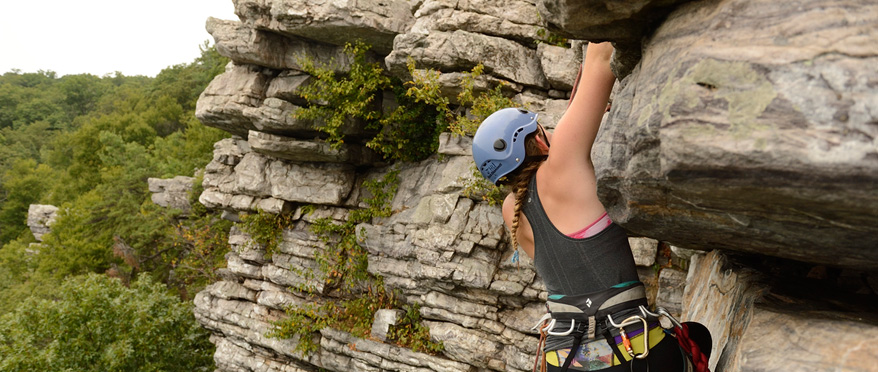 Experiential Education trips take many forms, but all of them seek new experiences in beautiful places that encourage adventure!
We offer a variety of trips throughout the year. From adventures on water, rock, trail, to snow! Take a break from your classes and spend the day or weekend with your fellow students.
There is no experience necessary on nearly all of our trips and equipment and transportation is included*! Most of the trips are led by Johns Hopkins students who have extensive training and experience in outdoor leadership and education.
Day Trips
Have a hectic schedule and a busy life? Come with us on a day trip.
Backpacking and Hiking
There are many great hikes in and around the Baltimore area which offer great views, a healthy challenge, and a pleasant escape from the stresses of school. No experience is necessary and everyone is welcome! Past trips have gone to Gunpowder State Park, the Appalachian Trail, Catoctin State Park, Washington D.C. and many other terrific destinations around Baltimore. Register or learn more about backpacking and hiking trips.
Canoeing
Canoeing is a great way to unwind after a busy week. No experience is required and we will provide all the necessary equipment transportation and instruction! On our trips you will learn about paddle strokes and become comfortable navigating water. You will be rewarded by beautiful scenery and (usually) great weather. For whitewater canoe trips you will experience swift moving water and adrenaline pumping rapids; prior canoe experience is highly recommended! Register or learn more about canoeing trips.
Climbing
Join us for a rocking day of climbing! Climbing trip go to various locations in Maryland, Pennsylvania and Virginia. Most trips consist of 'top rope' climbing, and your instructors will set up climbs for any skill level. If you have never been climbing or if you are a pro looking for that next challenging climb, we will find a climb suitable for your skills and experience. Register or learn more about climbing trips.
Fly Fishing
Join us for a great day of fly fishing! The day begins with instruction from our experienced trip staff. Then we go to the water and catch fish! No experience necessary. Register or learn more about fly fishing trips.
Sailing
There is no better way to make a quick escape from everyday city life than to spend an afternoon or day on the water! Our Sailors head to Baltimore's Inner Harbor most Fridays. Whether you're a beginner looking to learn the ropes or a seasoned sailor wanting to spend time on the water, we'd love to have you join us. We provide transportation, all the equipment, and lessons in sailing fundamentals. You will get quality instruction from Outdoor Pursuits student instructors tailored to your specific sailing skill level. We sail 22′ Sonar's and J22's. Register or learn more about sailing trips.
Sea Kayaking
Come sea kayaking with us on various waterways throughout Maryland! Your instructors will teach you the fundamentals of paddling, so no previous experience is necessary, all while enjoying the beautiful scenery of Maryland. You will get a chance to see some natural, undisturbed areas while you paddle through tidal marshes, rivers, reservoirs, and some man-made wonders on Baltimore's Inner Harbor or the Potomac in DC. Register or learn more about sea kayaking trips.
Whitewater Kayaking
Looking for a new challenge? Join us on a whitewater kayaking trip! We paddle on various rivers and creeks in Maryland, Pennsylvania and West Virginia. If you've never been whitewater kayaking before or want to get back into a boat, beginner trips are great choice. Those who have been on a kayaking trip with us before and are looking for a new challenge are encouraged to sign up for an intermediate trip. Register or learn more about whitewater kayaking trips.
Intersession Trips
Really think you are ready for adventure? Join us on an intersession, spring break or summer expedition! Explore expeditions.