Fitness Programs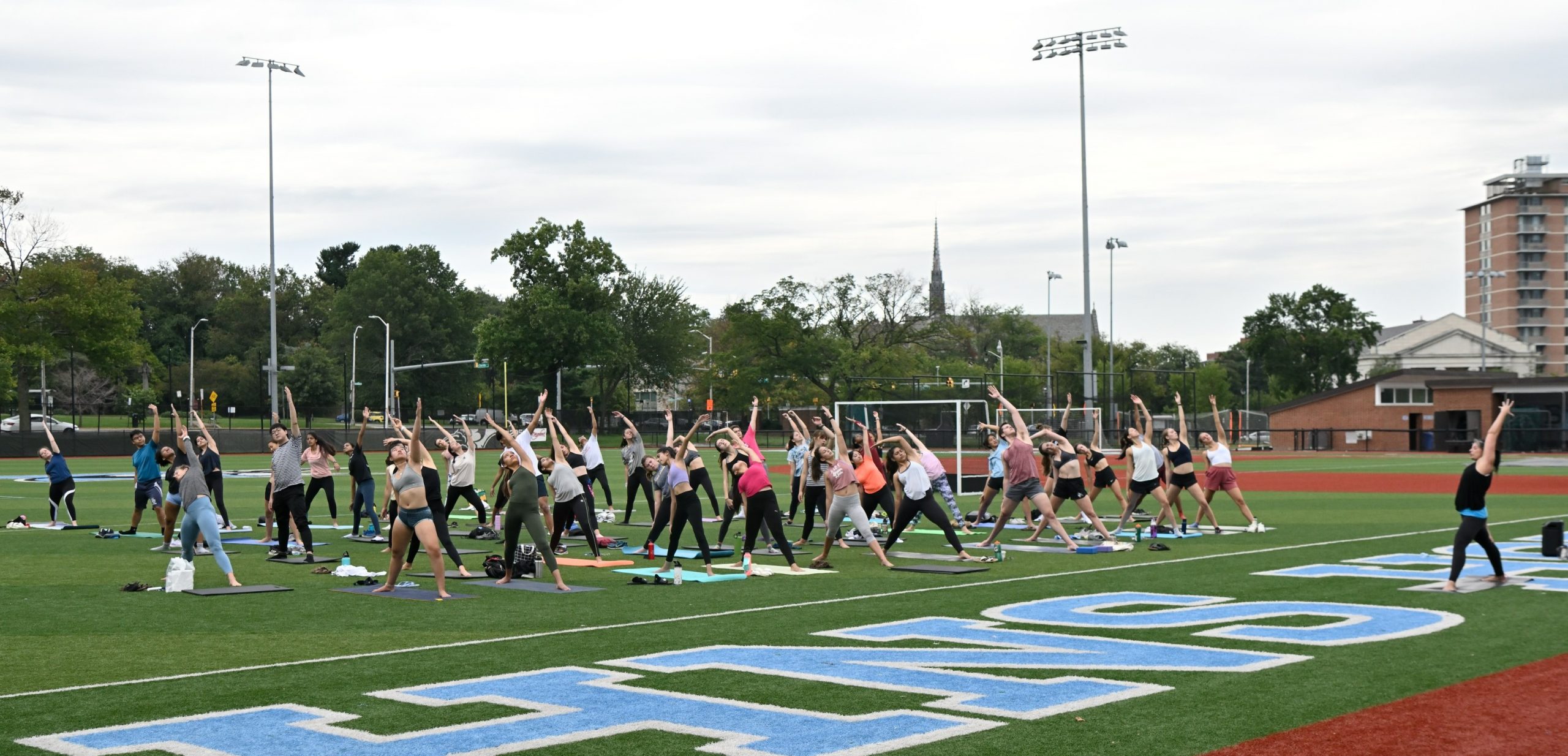 The Fitness department at the Ralph O'Connor Recreation Center offers a wide variety of all-inclusive programming and spaces for the Johns Hopkins community to strengthen their mind, body, and spirit. Our certified staff is ready to help you achieve your goals with our fitness offerings and innovative programming.
Fitness Program Offerings
F45
F45 Training (Functional 45) is a global fitness community specializing in innovative, high-intensity group workouts that are fast, fun, and results-driven. F45 is specifically designed to provide a functional full-body workout while improving energy levels, metabolic rate, strength, and endurance. The team's mentality at F45 Training helps members transform their lifestyle physically and mentally while encouraging community growth and a no-ego attitude.
At the Ralph S. O'Connor Center for Recreation and Wellbeing, we offer three formats of F45.
F45 Cardio:These F45 workouts are designed to use different energy systems and to test your stamina and endurance. These classes specifically use plyometric movements, tempo, and timing to work the anaerobic and aerobic systems.
F45 Strength: These F45 workouts are designed for both building muscle mass and bone density. The strength classes use functional movements to build a solid base of functional strength and power.
F45 Hollywood: F45 Hybrid sessions highlight the best of both worlds! These workouts feature some of the favorite cardio, resistance, agility, and core movements for an epic burn that increases endurance, fires up the metabolism, and aims to improve overall strength.
Group Fitness
Train together with others through a wide range of small and large group classes focusing on mind-body, strength, endurance, mobility and performance. Our classes include but are not limited to: Boxing, Cycle/Spin, Yoga, Barre, Zumba, Fusion, DanceFit, and more. All classes are led by certified instructors and coaches and are inclusive of all levels of experience. Register for these classes through our Hopkins Rec App or the Rec Center Member Portal.
Personal Training
Receive an individualized fitness program specifically designed for you. Our national certified personal trainers deliver an efficient workout program with innovative ways to improve your health and fitness through instruction on correct form and technique. Each personal training package allows you and your trainer to set goals and a training plan to achieve them. See our personal training page for pricing and enrollment.
Small Group Training (Fall 2023)
Work with a certified personal trainer in a welcoming, friendly group environment that promoted camaraderie and accountability. Small Group Training sessions are 4-6 weeks long. During each one-hour session, our personal trainers will lead you and a focused group of individuals through a creative, fun, and dynamic workout experience.