Group Fitness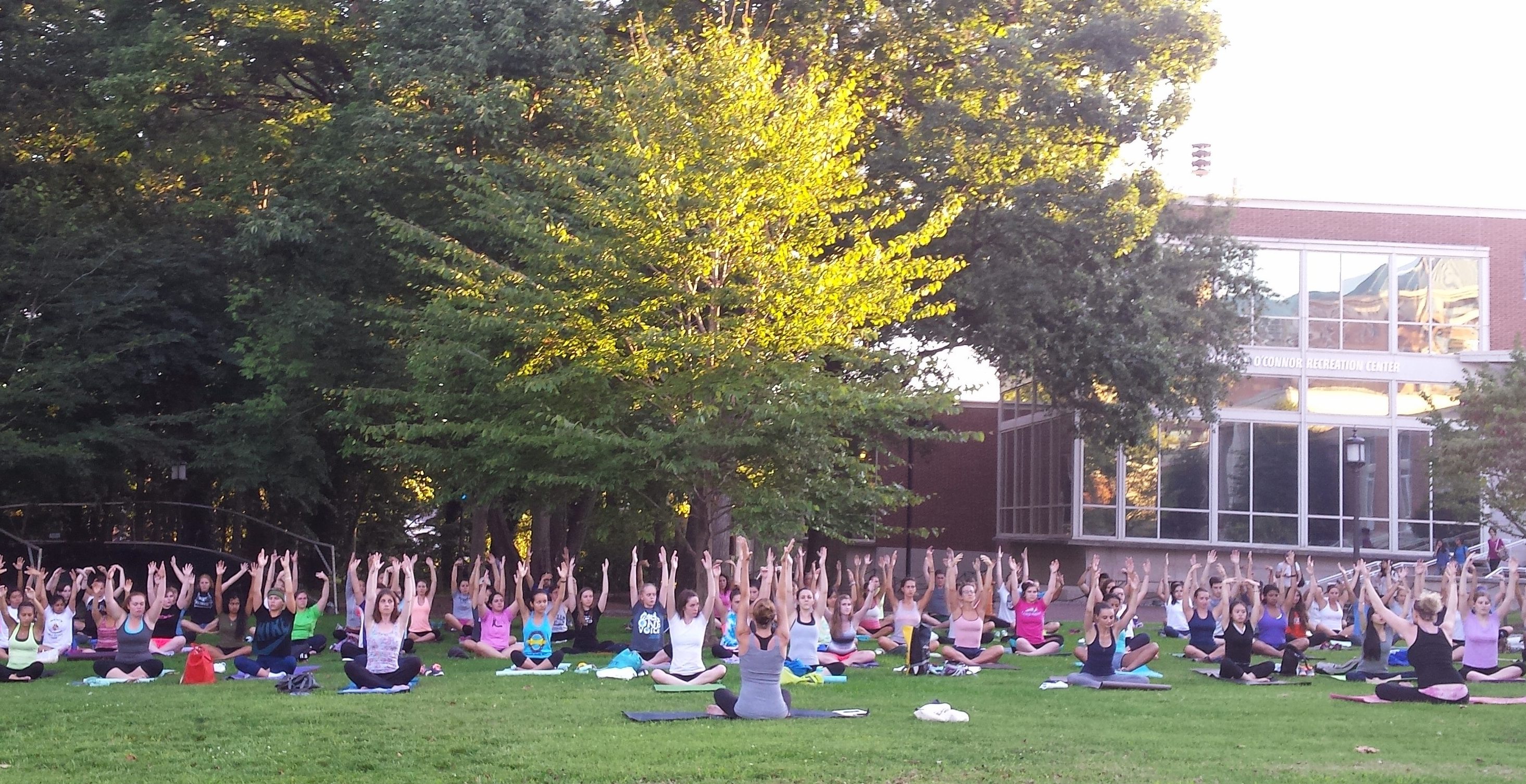 Quarantine-Time Fitness is FREE for ALL!
Since the start of shut downs in mid-March, we have moved to an entirely virtual platform. Our Fitness Calendar contains all current classes as well as their zoom links and meeting ID/passwords. In order to provide as much support to the JHU community during these trying times, our virtual classes are FREE and open to ALL Hopkins community members, regardless of Rec Center membership.
What about the "JH Rec App"
Q: What do I need it for? A: At the moment, we are not using the Rec App because there are no registration or membership required to participate in zoom classes.
Q: What will happen when the Rec Center Re-Opens? A: We are actually in the process of phasing out the "JH Rec" app in favor of a new application that will allow you to not only sign up for fitness classes, but reserve a spot in the cardio/weight areas, and do a contact-free scan in to access the facility.
Q: Where can I find out more about fitness programming during COVID? A: Find classes on our fitness calendar OR access them through Hopkins Groups. We are also very active on social media @jhurecreation for both Facebook and Instagram
Fitness Class Pass
To participate in a group fitness class during "regular" Rec Center opening, a Fitness Class Pass is required. Your class pass allows you to attend as many fitness classes as you like for the duration of that schedule period. Learn more about Fitness Class Passes.
Single Class Passes
Try before you buy! If you'd like to participate in a class without purchasing a pass for the entire semester, you can purchase a single class pass for just $6! Single class passes can be purchased at the Welcome Desk.
Upcoming Classes
For a complete list of upcoming group classes or view the interactive calendar.