Group Fitness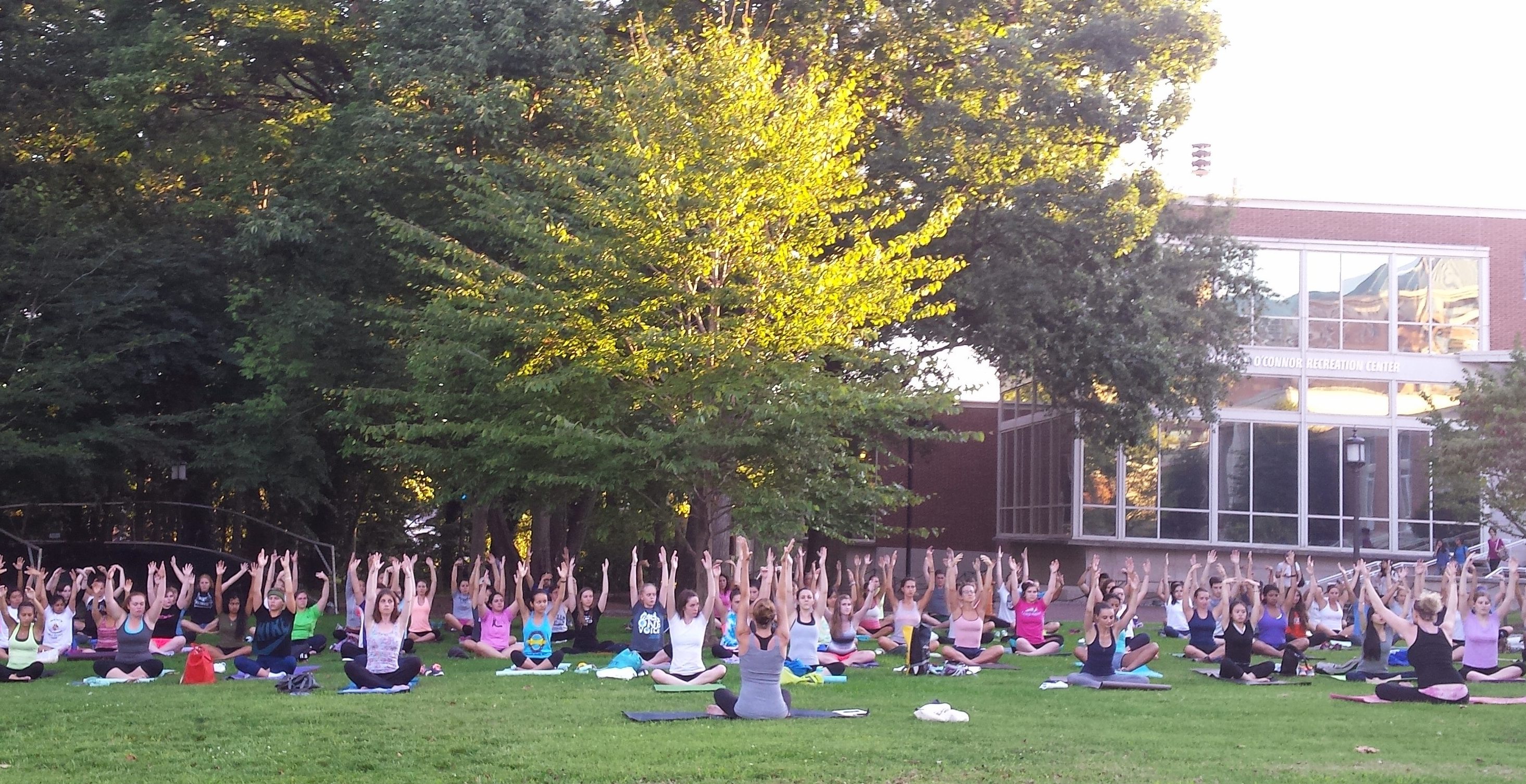 Save your spot in class! Download the JH Rec App
With the "JH Rec" app, you can find the latest group class schedule, sign up for group classes up to 24-hours in advance, and stay up to date on the latest Recreation news and events! Download the app today from the App Store and Google Play Store.
JH Rec App Frequently Asked Questions
Q: How do I find the app? A: Find a direct link to the App Store and Google Play above.
Q: Is the app required to participate in group classes? A: The app is not required for class participation, however, all classes have a maximum capacity and spaces are given to those who have registered in advance or arrive first. If you choose not to download the app to your device, arrive early to claim a spot!
Q: I can't register for class. What's going on? A: There are two possibilities. You might be attempting to register too early. Reservations can be made just 24-hours in advance. The 2nd reason is that you may be temporarily blocked (see below).
Q: Why have I been blocked from registering from class? A: Participants who register for class and do not withdraw (to open a space for another participant) or who simply do not show up, may be temporarily blocked. After the 3rd infraction, access will be denied for 30 days. You may still participate in class, but you temporarily lose the ability to register in advance on the app.
Fitness Class Pass
To participate in a group fitness class, a Fitness Class Pass is required. Your class pass allows you to attend as many fitness classes as you like for the duration of that schedule period. Learn more about Fitness Class Passes.
Single Class Passes
Try before you buy! If you'd like to participate in a class without purchasing a pass for the entire semester, you can purchase a single class pass for just $6! Single class passes can be purchased at the Welcome Desk.
Upcoming Classes
View our PDF Document: group fitness class schedule for a complete list of upcoming group classes.