Group Fitness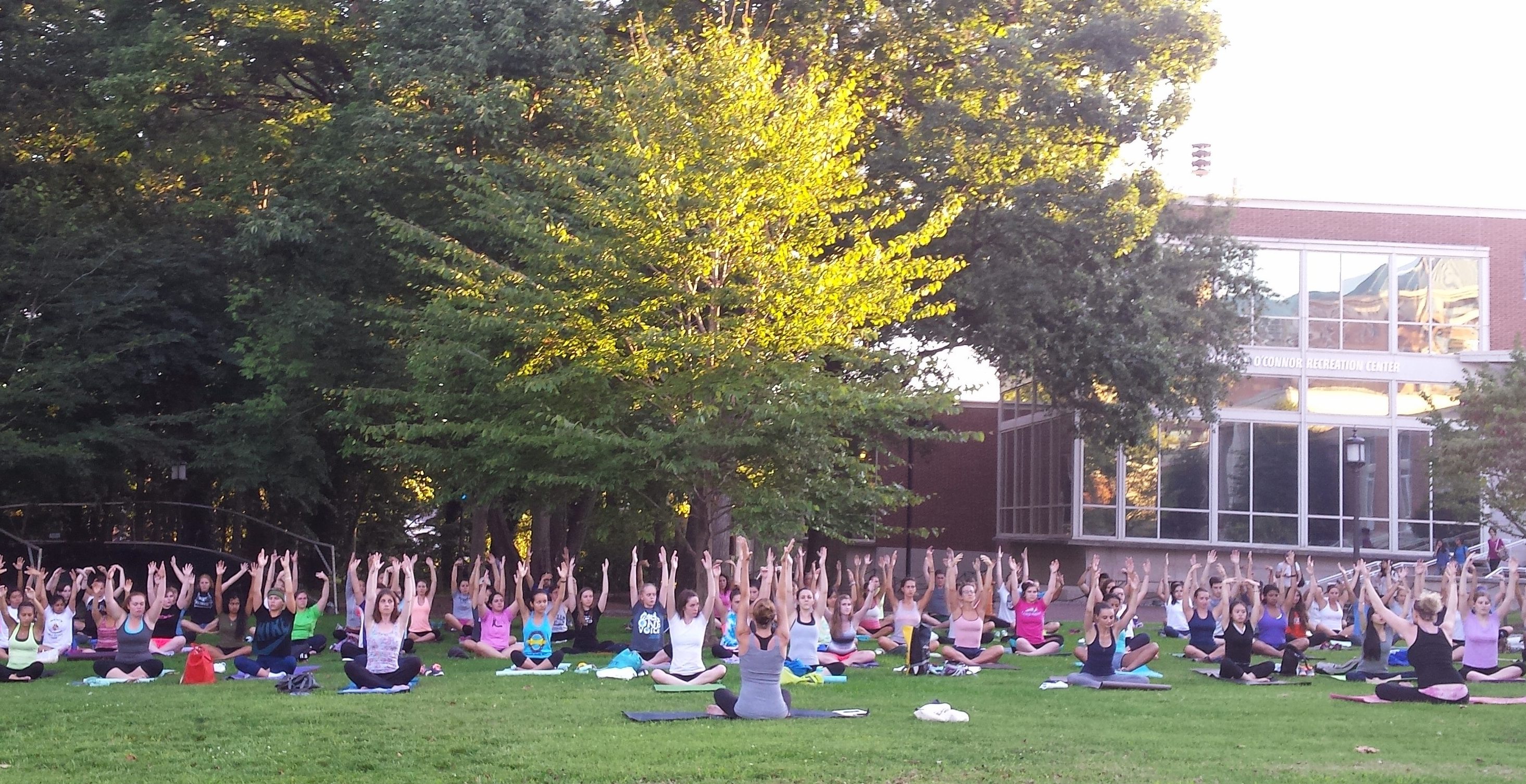 Save your spot in class! Download the JH Rec App
With the "JH Rec" app, you can find the latest group class schedule, sign up for group classes up to 24-hours in advance, and stay up to date on the latest Recreation news and events! Download the app today from the Apple Store and Google Play Store.
A fun and social opportunity for fitness is offered through our various group fitness classes. If you get bored on machines, would like someone else to structure your workout, or don't enjoy exercising alone, give group fitness classes a try! We offer a little bit of everything—from yoga to dance to high intensity—and our class schedule changes every semester. Not sure what Vinyasa means or if you need to have experience before taking Spin? Check out PDF Document: Fall 2018 class descriptions.
Fitness Class Pass
To participate in a group fitness class, a Fitness Class Pass is required. Your class pass allows you to attend as many fitness classes as you like for the duration of that schedule period. Learn more about Fitness Class Passes.
Single Class Passes
Try before you buy! If you'd like to participate in a class without purchasing a pass for the entire semester, you can purchase a single class pass for just $6! Single class passes can be purchased at the Welcome Desk.
Upcoming Classes
View our group fitness class schedule for a complete list of upcoming group classes.