Summer Housing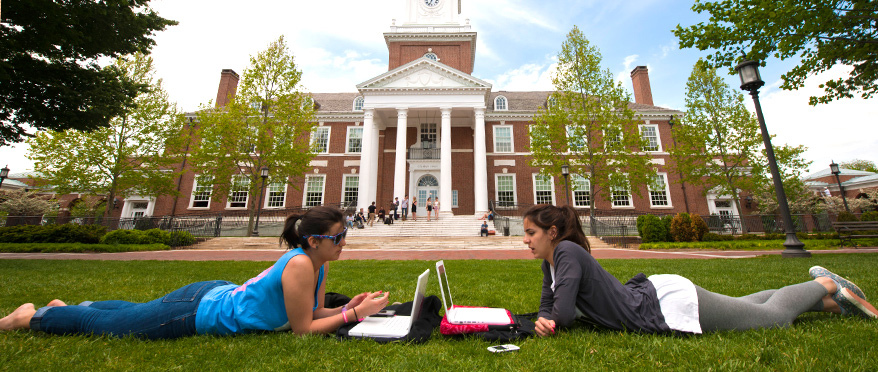 Summer housing is available to current full-time Homewood undergraduates who are registered for classes or conducting an internship/research at any JHU campus. Visiting undergraduate students who are over the age of 18 and registered for classes at the Homewood campus are also eligible.
In addition to providing a place to live, our Summer Housing program has the following benefits:
Security escort service
Service calls for maintenance
Uniformed campus security officers
Convenient location of buildings
We are not able to accommodate visiting students enrolled at locations other than the Homewood campus. Housing is available on a first-come, first-served basis.
In order to live in university summer housing, students must be registered for classes which will be verified with the Registrar's Office prior to being given a housing contract or assignment. Any Homewood undergraduate students conducting research/internships at any JHU campus must provide the department name and contact person for the area of study. This will need to be verified and approved prior to being given a housing contract or assignment. All students must be officially registered through the university as either a full-time undergraduate or a visiting undergraduate student.
If you are an incoming first year student and need housing for the coming summer, please contact Summer Programs directly at 410-516-4548.
Have a question about the Summer Housing program? Please feel free to contact us at summerhousing@jhu.edu or call 410-516-3962.
Accommodations
Summer housing is provided in Charles Commons on the Homewood campus. Charles Commons consists of two and four-person suites with single bedrooms. There are a limited number of two-person suites, as most are four-person suites on every floor. View amenities and more information. There are no double rooms available in summer housing this year. Linens are not provided.
Rates
The following rates are for Summer 2018:
| Residence Hall Accommodations | Rates Per Person |
| --- | --- |
| Charles Commons Single | $288 per week |
**The week runs from Sunday check in to Saturday checkout. There is no proration on the weekly housing rates if arriving early or late.
Important Dates
Dates for Summer 2018 are listed below. To view other summer mini session dates, please visit Summer Programs.
Check-In Dates:
| | |
| --- | --- |
| Summer Session I Classes | Check in is from Noon–4 p.m. on Sunday, May 27, 2018 |
| Summer Session II Classes | Check in is from Noon–4 p.m. on Sunday, July 1, 2018 |
**All students should check in to the Charles Commons front desk at 3301 North Charles Street, Baltimore, MD 21218. The Charles Commons front desk will open at noon on Sunday, May 27. The regular front desk hours of operation after May 27 will be 7 a.m.–midnight every day including the weekends to accommodate additional check-ins, checkouts, maintenance requests, lockouts, and any questions students may have.
Check-Out Dates:
| | |
| --- | --- |
| Summer Session I Classes | Check out is by 10 a.m. on Saturday, June 30, 2018 (no exceptions) |
| Summer Session II Classes | Check out is by 10 a.m. on Saturday, August 4, 2018 (no exceptions) |
All students should check out at the Charles Commons front desk.
How to Apply
To register for summer housing, access Summer Housing Registration. Registrations will be processed in the order in which they are received with preference to those students who pay in full. Students will be charged a minimum of one week. A non-refundable deposit of $200 is required to hold your space when you register online. Credit cards are accepted online. The deposit will be applied towards your final housing/dining remaining balance. Should you cancel your summer housing registration, the deposit will not be refunded.
Contracts will be sent out electronically starting the end of April if you have made your deposit or final payment with a deadline to be returned. Actual room assignments will not be provided until a week before check-in. As space begins to fill, registration may close due to limited availability. We require a minimum 3 business day notice to process an assignment which means your registration is not guaranteed until you hear from us.
Additional Information
Parking
We strongly encourage you to not bring a car to campus due to the lack of summer parking. Should you choose to do so, guests may park at the meters for short-term street parking to unload and check in at Charles Commons. Meters accept coins and credit cards. Parking is available for summer students and guests in the San Martin Garage located off San Martin drive or in South Garage. Both parking garages are a 10-15 minute walk from Charles Commons. Credit cards are accepted at both locations or you may purchase a parking card upon your arrival to campus. Summer parking rates are $130 monthly or $10.50 daily. Once you accept a parking card at check-in, you are automatically responsible for the daily or monthly fee, regardless if you park in the lot or not. You will be charged from the day you check out the card until it is returned.
Non-Smoking Policy
University housing—including residence halls and apartment buildings—are non-smoking buildings. Specifically, smoking including but not limited to cigarettes, e-cigarettes, cigars, and hookahs, is prohibited inside university housing buildings, including but not limited to, student rooms, suites, lounges, bathrooms, common areas, stairwells, lobbies, and elevators.
In addition, removing window screens and leaning out windows to smoke is prohibited. Residents who smoke must do so outside and must be far enough away from the building so that the smoke will not filter into the building via exterior doors, windows or the building ventilation system. Full cooperation with this policy is expected. Any violation of this policy will result in disciplinary action which may include fines.
Refrigerator & Safe Rentals
Refrigerator and safe rentals are available through myfridgerental.com. They offer a sustainable and energy efficient MicroFridge unit, featuring a fridge, freezer, and microwave all-in-one, with convenient delivery straight to your room before you arrive.
Meal Plans
The Office of Dining Programs is pleased to offer an optional summer meal plan program to students residing in summer housing or full-time students living off campus. Students will have the option of purchasing from three different Dining Dollars-only plans which will be added to your J-Card. Dining Dollars have a dollar-for-dollar value. For instance, purchasing a $6 meal costs six Dining Dollars. For 2018, the Meal Plan program dates will be available in the Spring of 2018. The information below will assist you in making an informed decision about which dining plan is right for you.
The plans are priced as follows and can be purchased on-line through the summer meal plan registration or can be purchased once you arrive to campus and determine which meal plan you prefer. If you wish to purchase a plan when you arrive, visit Summer Meal Plan Registration. If you have questions, please contact the Dining Office at 410-516-3383 or visit the office in AMR II Ground Level Offices, 3510 North Charles Street, Baltimore, MD 21218. You may also email questions related to dining to HopkinsDining@jhu.edu. *There is a 13% admin fee added to each dining plan.
300 Dining Dollars – cost: $339
500 Dining Dollars – cost: $565
800 Dining Dollars – cost: $904
To register for a meal plan, access the Summer Meal Plan Registration.
Frequently Asked Questions
If you have a question about meal plans or summer dining on campus, please contact the Dining Office, either in-person room AMR II-Ground Level Offices, via phone at 410-516-3383, or via email at HopkinsDining@jhu.edu.