Pre-Law
Pre-law advising is currently undergoing a personnel restructure. We will update this page as we have more information.
Preparing for a career in law…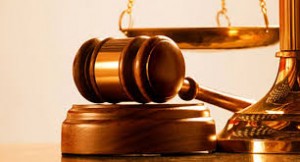 Students who believe law school is in their future should pursue an undergraduate career to fit their personal talents and interests as well as demonstrate academic rigor. Law schools do not, as a rule, have specific academic requirements for admission, but they are usually impressed by applicants who can demonstrate that they have challenged themselves in a diverse course of study. Since law school admission is extremely competitive, it is important for students to compile a strong undergraduate record. They should plan to take courses of genuine interest, as their best performance should result. With the complexity of legal issues today, both nationally and internationally, a broad liberal arts curriculum is the preferred preparation for law school.
Pre-Law Advising
Students interested in pursuing a career in law are encouraged to make an appointment with one of the Pre-Professional advisors. Please see our appointments link for more information.