Parents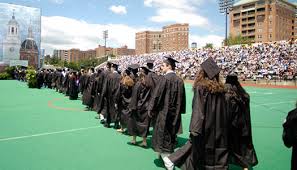 At Hopkins, we take our students' futures seriously. Expert advising, paired with Hopkins' exceptional academics, means that graduates will be well prepared for application to professional schools and programs of their choice. Our application trends and outcomes support this.
The Office of Pre-Professional Programs and Advising offers a variety of resources to help students meet their goals. Our advisors are available for scheduled appointments, e-mailed questions, and informal interaction at scheduled programs and events.
Students are strongly encouraged to visit the Office of Pre-Professional Programs and Advising at various points throughout their undergraduate careers to build relationships with the advisors who will be helping them develop the skills and credentials they will need for successful application to professional schools. They should also join the Pre-Professional listserv, their electronic lifeline to important pre-professional information.
We work with students to think critically about what they hope to achieve during their years at Hopkins. Students' relationships with professors are very important, and we encourage interactions with faculty through office hour visits and informal contact. We help students identify volunteer, internship, leadership and research opportunities to enhance their classroom experiences.
Throughout students' undergraduate career, they can come to us for help in gaining knowledge of the professions in which they are interested. We bring current medical and law students and professionals to campus to discuss their career paths with our students. We host graduate school deans of admission to campus to present information on their schools and programs and to provide firsthand advice on how to be a strong applicant. Our office also leads students through the process of identifying an application timeline for professional school, preparing to apply, and, in the case of pre-health students, utilizing the services of the Health Professions Committee to promote their candidacy.
We aim to help students determine the professional school and career options that work best for them based on their individual assets, values, and life goals. Because students are learning to make adult decisions, they do not always take the advice offered by our advisors. We encourage students, however, to work closely with their advisors to develop relationships of trust and mutual respect. Ultimately, we attempt to help them make conscious and thoughtful plans about their future. In addition, student privacy is important to us, and we are bound by The Family Educational Rights and Privacy Act (FERPA). Parents can contact Johns Hopkins' Blue Jay Families office for more information or questions about FERPA. Should your student have any questions about FERPA, please have them contact one of our advisors.