Pre-Law Student Organizations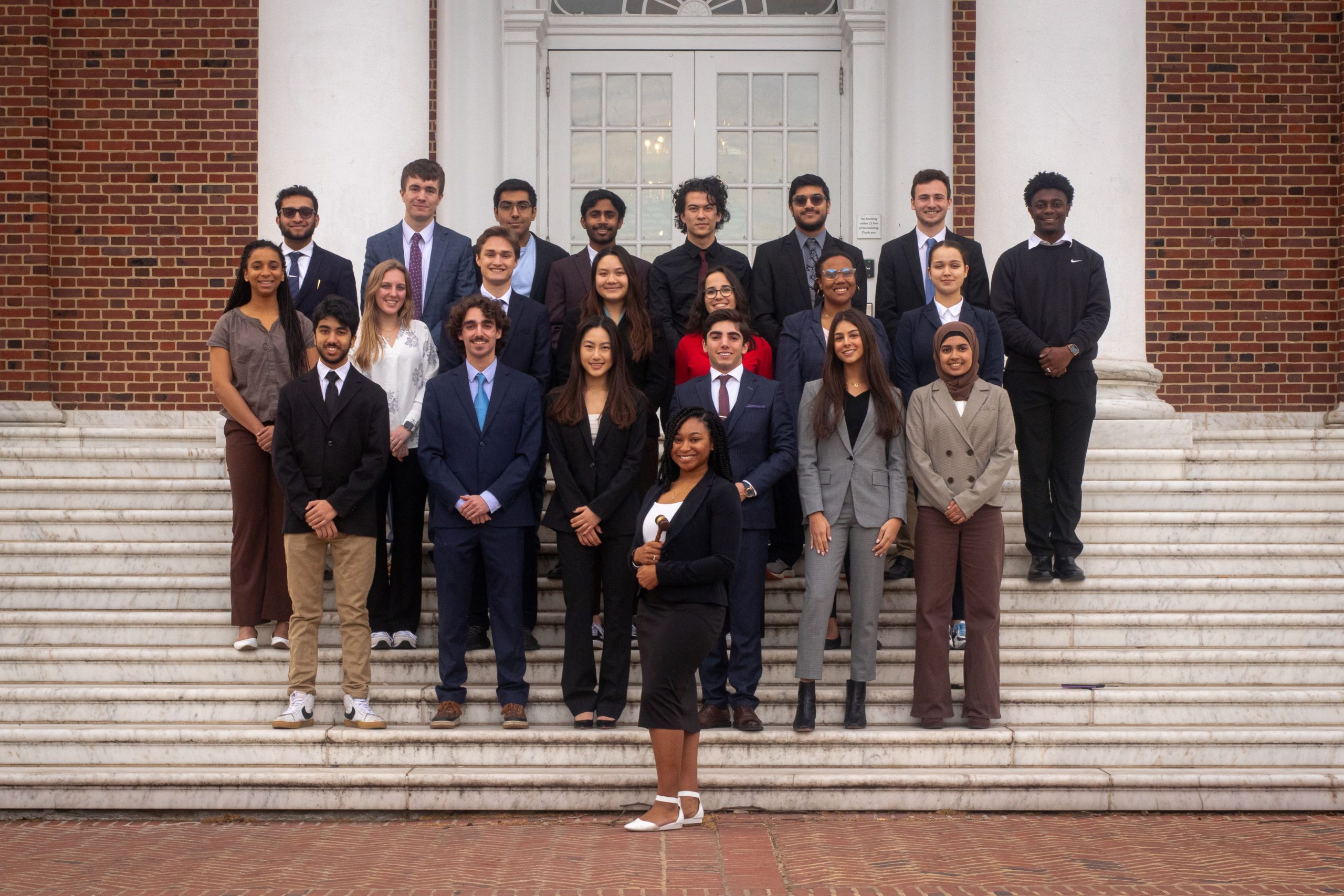 Johns Hopkins Undergraduate Debate Council
The JHUDC practices college parliamentary debate, including the American and British Parliamentary debate formats. We provide members the opportunity to debate in parliamentary circuits, and introduce students to public speaking. The JHUDC supports entry to tournaments, holds team-wide practices, and hosts social events, open to all members of the team.
CampusGroups link
Contact: johnshopkinsdebate@gmail.com
Mock Trial at Johns Hopkins University
Mock Trial is more or less competitive acting, with the law. Every summer the American Mock Trial Association (AMTA) releases a fake case packet, which is the framework for the entire year's competition. Inside the case packet you will find sworn affidavits (witness statements), expert reports, relevant case law (legal precedent), crime scene photographs, diagrams, and other forms of evidence. All in all, this packet is about 120 pages. A Mock Trial round proceeds just like a real trial: there are lawyers and witnesses for each side (prosecution/plaintiff and defense). A tournament consists of four rounds over the course of a weekend (usually two rounds on Saturday and two on Sunday) where every team will compete twice on both sides of the case. To learn more about this organization, please click here.
CampusGroups link
Contact: hopkinstrial@gmail.com
Johns Hopkins Model United Nations Team
HopMUN consists of the traveling and home Model United Nations teams here at Johns Hopkins. As an organization, it is committed to educating Hopkins undergraduates in the realms of public policy and coalition building, while promoting critical real-world skills such as public speech and writing. Our members seek to promote comprehensive solutions to some of the most pressing issues both from the modern day and across history. To learn more about this organization, please click here.
CampusGroups link
Contact: hopkinsmun@gmail.com
The Johns Hopkins Pre-Law Society (PLS)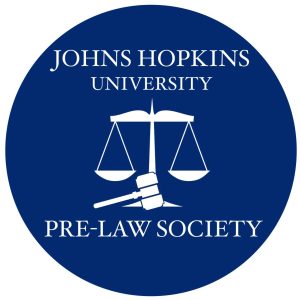 The Johns Hopkins Pre-Law Society (PLS) is an organization dedicated to creating a community of JHU students who are interested in pursuing careers in law. Members will have opportunities to learn about law school and the application process, to hear advice from alumni, and to meet other students with shared interests. Membership is welcome to all!
CampusGroups link
Contact: Drew Valsamedis, dvalsam1@jh.edu
The Johns Hopkins Undergraduate Law Review
The Johns Hopkins Undergraduate Law Review was founded in December 2017 by then Johns Hopkins sophomore Kiana Boroumand. Comprised of undergraduate students in all disciplines, our staff is dedicated to engaging young voices and providing accessible, informed, and thought-provoking legal analysis.
As members of the greater undergraduate community, we strive to reflect the diverse interests and viewpoints of individuals within the Hopkins community and beyond. We are committed to building dialogue, not only about the pressing and oft-covered issues of our time, but also the worthwhile topics that have escaped public scrutiny.
The Law Review has two main components: the online platform, on which we regularly publish articles, and the print journal, which comes out annually each spring. Our goal is to provide readers with a platform to discuss and debate a wide variety of matters concerning the law. In addition to our staff writers, we encourage all those who are interested to submit pieces to JHULR Online.
CampusGroups link
Website: www.jhulr.org
Contact: Stella Lee, Editor-in-Chief, slee569@jh.edu