Volunteering and Community Service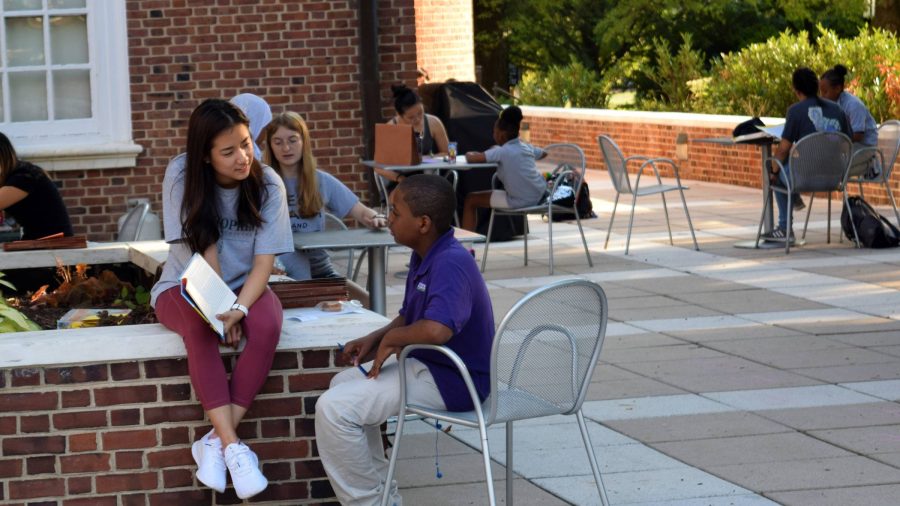 Why Volunteer?
Volunteers deliver critical services—from serving as volunteer firefighters or participating in search and rescue, to delivering meals to homebound seniors or homeless youth, to manning the phone lines at domestic violence and sexual assault centers.
Volunteers help to keep our neighborhoods, streets, parks, rivers, green spaces, and water clean and safe for everyone.
Volunteers tutor, teach, mentor, coach, and support young people with everything from math homework to dealing with personal crises to football and soccer tourneys.
Volunteers walk dogs, pet cats, clean cages, help with adoptions and feedings, and contribute veterinary expertise to organizations like animal shelters and wildlife rehabilitation centers.
Volunteers educate the public on health and safety; doctors and nurses donate time and medical knowledge to free clinics and natural/civil disaster areas worldwide.
Volunteers take tickets at film centers and performing arts events, lead tours at museums and historical societies, and ensure that arts and cultural festivals—from small-scale gatherings to massive multi-stage concerts—run smoothly.
Volunteers build houses and schools, dig wells, and repair infrastructure around the globe.
Almost all volunteer efforts build skills in communication, motivation and teamwork, all central in the lives of healthcare providers. Perhaps most important, volunteering evokes empathy and compassion, qualities essential in caring for others. Any volunteer experience that shows dedication and commitment in service to others is valuable.
Questions To Consider when Selecting a Volunteer Opportunity
Are the volunteer opportunities offered relevant to my professional goals?
Is the agency responsive to the individual needs of volunteers?
Does the agency provide training?
Does the agency supervise the work of volunteers?
How to Approach Your Volunteer Experience
Take the initiative and be a problem-solver. Look for ways to improve the effectiveness of the program and ask for opportunities to do more.
Have a sense of direction. Know what you want to accomplish and find out how to most effectively make that happen.
Let your volunteer supervisor know your career goals. When the supervisor knows what most interests you, they may be better able to offer experiences to satisfy those interests.
Take advantage of training. Many volunteer experiences offer specific training courses so always take advantage of those opportunities to further your skills.
Be consistent, responsible and dependable. Show up on time, fulfill your responsibilities in an effective manner. Your supervisor/mentor may be a good source for writing a recommendation letter one day.
Learn from challenges. Always ask yourself what you can learn from any experience you may encounter while volunteering.
Be flexible. Your volunteer experience may not always be what you expected. Be willing to do what needs to be done and learn what you can.
Center for Social Concern
The Center for Social Concern emphasizes the value of service with others, rather than the commonly accepted concept of service to others. Their programs and efforts are striving to create a "better community" in and around the Johns Hopkins campus. They partner with over 75 community-based organizations in the Baltimore community. Many of the organizations listed have been partners with the CSC for many years. In addition, they have partnered with many new organizations and hope that our collaboration in the future and continue our great work forward. View them all: Community Partners.
Key Additional Resources
The Pre-Prof. Office has two additional lists for you to peruse of local volunteer opportunities. To supplement CSC's listing of volunteer opportunities, we have a listing of additional volunteer organizations as well as a list of local hospitals and their contact information. Note that information about transportation is indicated for some sites and we recommend you use Google Maps for others.