Advising
The heart of our office mission, and our office name, is to provide advising services for Johns Hopkins students and alumni. Whether through individual advising appointments, small group meetings, or special programs, we are here to assist you on your journey to a career in the health professions.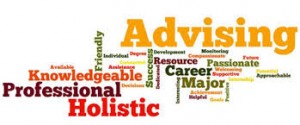 Specifically, we provide guidance on academic planning, pursuit of relevant experience, extracurricular activities, career options, and – with sustained focus – the professional school application process. As stated in our mission, we advise students to "pursue a holistic approach to their education, to be reflective about their learning and decision-making, and to demonstrate social responsibility and a commitment to voluntarism in preparation for a career of service." In helping students prepare for and proceed through the application process, we advise with holistic principles of admissions in mind.
This "Advising" section of the Pre-Professional website highlights the centrality of advising in our mission, with specific focus on resources to assist you with academic planning, selecting a major, as well developing the time management and study skills that lead to academic success.