Science Study Skills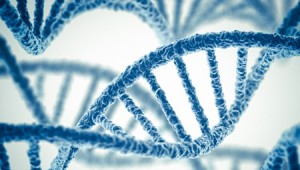 If you have been admitted to Johns Hopkins, you have been academically successful in the past. You likely have preferred and effective methods for studying, but some of those techniques might not transfer easily to studying science. You might have to adjust and refine your studying techniques to meet the rigors of science course work at the college level. As you begin to study science and then eventually prepare to take the MCAT, we want to stress a few key points and offer some study techniques that may help you in your transition to studying science and serve as supplements to your current methods.
Successful scientific endeavor requires a tremendous attention to and command of detail. Trying to master the sciences without memorizing any formulas or reactions is like trying to master a language without learning any vocabulary (remember: you will not have an equation sheet to refer to when you take the MCAT!). You need more than just the "big picture" to succeed. You will be asked to assimilate and retain vast quantities of information. As a result, time management and attention to detail will become extremely important skills, both now and in medical school. The strategies listed below have been effective for premedical students in the past, and you may wish to consider trying them.
Many premedical courses are taught in large lecture-style presentations, using textbooks to reinforce material. The most important and relevant material is usually that which is explicitly covered and/or hinted at during the lecture. An exam cannot include all of the material presented in class or available to you in the textbook. Your job is to determine, isolate, and focus on the most pertinent information. Active learning involves being able to relate information across contexts: to use class notes to guide the reading of the textbook in order to extract relevant and supportive material, and to integrate that material into the class notes while reading.
General Academic Assistance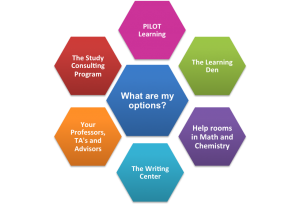 Pre-health students need to have the strongest possible study techniques and time management skills. Since students enter Hopkins with varying levels of these skills, we strongly encourage you to take advantage of an array of available support services. The Office of Academic Advising (on the third floor in Garland Hall adjacent to the Pre-Professional Office) coordinates a number of free programs open to all students in the School of Arts & Sciences and in the School of Engineering.
PILOT learning stands for peer-led team learning. It is a fabulous science support resource. Participants are organized into study teams consisting of 6-10 members who meet weekly to work problems together. A trained student leader acts as captain and facilitates the meetings. PILOT aims to actively teach and demonstrate how collaborative learning uses contributions from individuals to benefit a group. For more info contact the Office of Academic Advising at 410-516-8216.
Small group tutoring is available for many science, math, and engineering courses at The Learning Den. There is no fee to take advantage of this service. Groups consist of one group tutor and no more than six students from the same course and instructor. During these group sessions, students are able to ask questions and receive assistance with topics covered in class. To learn more about this service, contact tutoring@jhu.edu or call the Office of Academic Advising at 410-516-8216.
The Study Consulting Program is designed to assist undergraduate students who are interested in meeting the challenges of college life and excelling academically. Participating students are matched with a study consultant (a trained senior or graduate student) to work one-on-one to develop strategies and techniques for success. Areas addressed through the program include, but are not limited to:
Time management/procrastination
Writing papers
Note taking skills
Test taking skills
Heavy reading load strategies
The Math Department has a Math Help Room, offering tutoring for math courses each semester on Monday through Thursday from 9:00 am- 9:00 pm and Fridays 9:00 pm – 5:00 pm. Complete schedule information can be found on the Math Department's webpage:
The Chemistry Department has a Chemistry Help Room, offering free assistance for Introduction to Chemistry I (030.101). Help sessions for the lecture run Monday through Friday from 6:30 pm-8:00 pm. Times and locations for the Chemistry lab help sessions can be found on your course syllabus.
Finally, the Writing Center offers assistance to students at any stage of the writing process.
Each of these resources are available throughout the academic year and are provided free of charge. We strongly encourage you to meet with your professors, attend their office hours, and reach out to your teaching assistants if you have questions or are struggling with your studies. Your academic advisor and advisors in the Pre-Prof. Office are also ready to meet with and support you.
Additional Resources
PDF Document: Study Techniques for Premedical Students (D. Verrier and L. Thompson, 2013)
PDF Document: Effective Study Techniques (Adapted from Plan for Success, C.E. (1988). The National Association of Advisors for the Health Professions, Inc.)
PDF Document: The Nitty-Gritty of Effective Studying (From A Guide to Learning Chemistry, C.H. Yoder and C.S. Yoder, Franklin and Marshall College and Millersville University, 1992)
Effective Study Strategies for Science Students (by L.A. Wood-Hill, M.S.. Director, Pre-health Advisement, Yeshiva University, in the American Dental Student Association's ADEA GoDental Newsletter!
Academic Success (an amazingly comprehensive study site at Penn State University)
Including info on:
• Reading Comprehension
• Note Taking
• Test Taking and Anxiety
• Writing
• Understanding Instead of Memorizing
• Studying Math/Science
• Working on Study/Learning Teams
• Additional Relevant Study Skills Sites
How to Study Math, Science and Engineering
by Dr. Phillip R. Rosenkrantz
California State Polytechnic University, Pomona
Word Document: How to Study for Organic Chemistry
by Dr. Christopher Falzone
Johns Hopkins University
College Student Online Guide for Better Study Skills
The Open University
United Kingdom