Financial Planning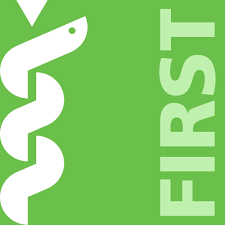 Paying for a medical school education can be an expensive venture. Unlike graduate education, for which one's tuition may be fully subsidized by the institution, the burden of paying for medical school falls largely on the student. The small amount of grant or scholarship aid provided by many medical schools is usually reserved for the truly destitute or exceptional applicant. Consequently, most medical students use loans to pay for their education and living expenses. Upon graduating, the average student indebtedness after four years is $150,000 for a public medical school and $180,000 for a private medical school. There are a number of programs which offer forgiveness for medical school loans. The medical school admissions offices will be able to answer questions about these programs.
There are numerous public and private loan programs available to help meet expenses, but qualifying can be complicated and the terms vary significantly. One should not assume that qualification for college aid automatically ensures qualification for financial assistance to attend medical school.
FIRST
The single best guide for applicants pertaining to financing a medical school education is FIRST (Financial Information, Resources, Services, and Tools) for Medical Education is designed to help members of the academic medicine community navigate the complexities of student debt. FIRST offers a full range of Financial Information, Resources, Services, and Tools for applicants, medical school students, residents, advisors, and financial aid officers. Our goal is to help medical school borrowers expand their financial literacy, make smart decisions about student loans, and manage their student debt wisely.
A FINANCIAL AID CHECKLIST
Terra Jones-Sims, Director of Student Financial Aid Services at the Johns Hopkins School of Medicine, compiled the following checklist:
1.) Start Gathering Information Early
Free information is readily available from…
The financial aid office website (of the school where you plan to attend)

Local and college libraries

Student Aid on the Web (U.S. Department of Education)

Other Internet sites (search terms student financial aid OR assistance)
2.) Know the Cost of Applying
Fixed Costs
MCAT – admissions test for medical school

AMCAS – web based medical school application
Variable costs
MCAT prep course

Interviews – clothing & travel expenses

Moving expenses
3.) Ask Questions: Counselors may know if you have exceptional circumstances that affect your eligibility.
Select Student Loans Carefully:
Know whether the loan is federal or private

Know the amount, interest rate and terms

Know from whom you are borrowing
4.) Be Organized
Use calendars to keep on track of financial aid deadlines and priority award dates.

Keep Copies of all forms and correspondence: you must reapply for aid each year.
5.) Know the difference between need-based and non need-based aid
Need Based Aid: Aid based solely on the income and assets of the family as determined through the financial aid application process.

Non-Need Based Aid – Factors include academic excellence, ethnic background, or organization membership. Corporations may also offer assistance to employees and children.
RECOMMENDED WEBSITES
Applying for Financial Aid:
Scholarships & Search Engines:
Military and Service Corps Financial Assistance Programs:
Resources for Managing Your Loans:
Additional Websites: